A Delasport BIBL game to be the first with fans in Israel this season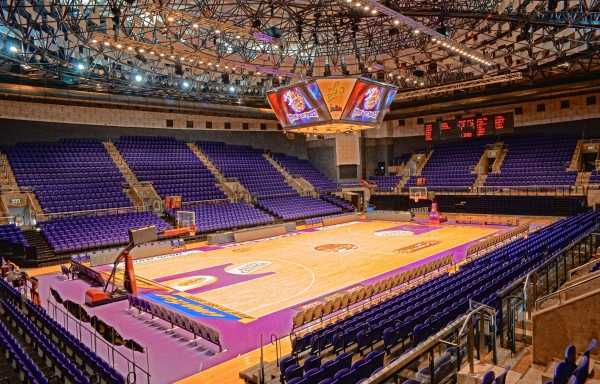 There will be fans in Toto Arena for the next game
18-02-2021 | 09:41
A historic moment in this tough times is about to happen during a Delasport Balkan League game.
Hapoel Holon
will be the first team in Israel this season to be allowed to have fans in the gym.
That will happen on February 23rd when Stage 2 of the competition will start and KK
Kumanovo
2009
will visit Holon. 300 fans will be allowed to enter "Toto Arena" and it's without doubt a historical moment for the sports in the country as so far all the games in Israel in each sport, were played without spectators.
After almost a year, fans will be able to attend Hapoel Holon home game. The club will determine which fans we'll be able to enter as the priority will be for those who bought "support vouchers" at the start of the season and also the ones who donated money when there was a campaign for helping the club.
Hapoel Holon
is also hoping that soon the limit of 300 fans will be lifted and more fans will be able to attend the games.
News
Next Game
12 Mar 2021
20.00LIVE
Sport 5, YouTube
KK Kumanovo 2009
Hapoel Holon B.C.

| | |
| --- | --- |
| Sports Hall Pero Nakov | Referees: |
Schedule
Kumanovo | Sports Hall Pero Nakov

12 Mar 2021 20.00
KK Kumanovo 2009
LIVE
Hapoel Holon B.C.
Sport 5, YouTube

Gan Ner | Gan Ner

16 Mar 2021
Hapoel Gilboa Galil B.C.
LIVE
KK TFT
Sport 5, YouTube

Plovdiv | Complex Sila

17 Mar 2021
BC Akademik Plovdiv
LIVE
KK Kumanovo 2009
YouTube

Gan Ner | Gan Ner

18 Mar 2021
Hapoel Gilboa Galil B.C.
LIVE
BC Beroe
Sport 5, YouTube

Holon | Toto Arena

25 Mar 2021
Hapoel Holon B.C.
LIVE
BC Akademik Plovdiv
Sport 5, YouTube

Stara Zagora | Obshtinska

31 Mar 2021
BC Beroe
LIVE
KK TFT
YouTube
All times are local time