Hapoel Holon plays its best game of Stage 2 to defeat Akademik in Plovdiv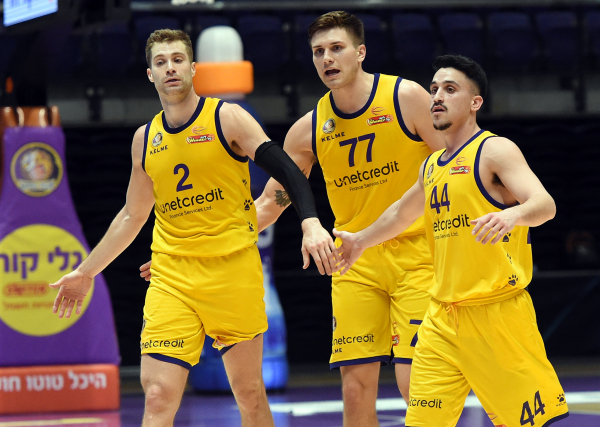 08-04-2021 | 22:30
Stage 2 of Delasport Balkan League finished with a game in Plovdiv. In a Group G contest
Hapoel
Holon
secured its first position after beating
Akademik 97-70
. It was without doubt the Israeli team's best game of the Second Stage as they showed motivation and focus from the start and had no trouble in winning. Akademik also played hard and gave its best in this match but the team was missing some key players, was playing its third game in four days and it affected the performance.
Hapoel managed to come out strong and took the early lead but the teams stayed close. Thanks to few good plays on defense at the end of the first quarter, the visitors managed to pull away by 9 points. Then in the second quarter they continued to have a double-digit advantage which reached 14 at the break.
In the second half Hapoel didn't stop playing hard and increased the difference. The Israeli side played a solid offense and good defense and went up by 20 points after 30 minutes. In the last ten the only real question was whether the visitors would reach 100 points for the game and they came just shy of it.
Nathan Sestina
was the top scorer for the winners with 22 points as
Maxime
De
Zeeuw
had 12.
The hosts were led by
Anthony Gugino
who finished with 18 points while
Vasil Bachev
had 10.
Due to a technical problem during the game, the statistics will be available during the course of the day on Friday.
News
Next Game
No Games Scheduled