The Delasport Balkan League MVP for October is...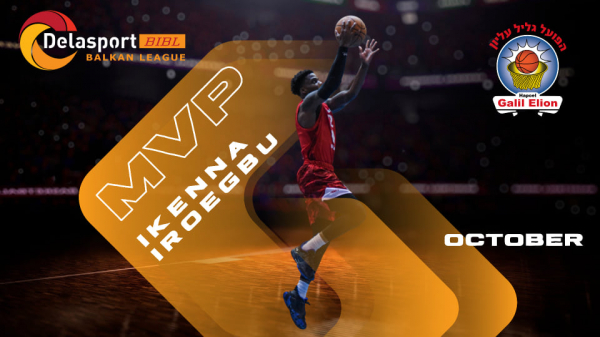 01-11-2021 | 17:09
Ikenna Iroegbu
is the MVP in Delasport Balkan League for the month of October. The point guard of Hapoel Nufar Energy Galil Elion impressed over his team's three games and achieved an averaged index of 18.7.
Iroegbu
was a key contributor in his team's victories over Balkan, Navico Akademija FMP and Kumanovo 2009. The point guard averaged 13.7 points, 4.3 rebounds and 3.3 assists and did so with very good efficiency.
While he wasn't at his best against Balkan, during his team's trip to North Macedonia, Iroegbu did more than well in both games. His most notable performance game against Kumanovo when in 23 minutes he finished with 22 points and 3 assists.
News
Next Game
No Games Scheduled