Konstantin Papazov: The team which deserved more, won the game (video)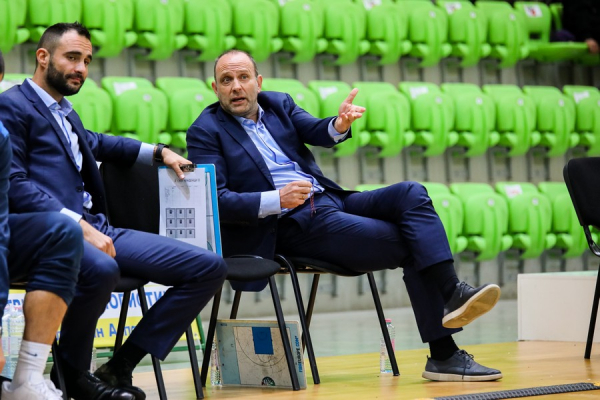 04-11-2021 | 16:27
BC Levski lost its first game of the season after losing to Balkan away in Group A of Delasport Balkan League. This is what the head coach of The Blues
Konstantin
Papazov
had to say:
"Levski lost the game with two letdowns when we had 2-3 bad minutes. For long periods we were equal to them or even better but those two letdowns cost us the game. The team which deserved more, won the game. They had two runs of 8-0 in short periods of time were the key moments. I think that both teams have more potential than what they showed. There was no reason for this game to have a big stake to make the teams being nervous."
">

Chavdar Kostov
was the top scorer for Levski with 16 points but it wasn't enough for his team. Here are his words following the game:
"We had no organization on offense and we weren't aggressive enough. We were really chaotic in the final minutes of the game and they did a lot of fast breaks and that's why they beat us. I can't explain why that happened. We need to work on that if we want to be successful.I think that Levski will soon start to play better. We need more games, we didn't have also a good training process so far but I'm sure that with the time Levski will be better. I hope that we'll win the Delasport Balkan League but the games will show how far we can go."
News
Next Game
No Games Scheduled