All KK Ulcinj′s games are being officially postponed/cancelled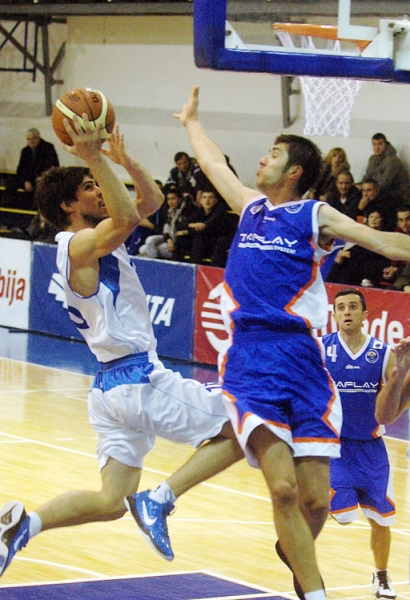 All Ulcinj′s games are being postponed
20-02-2012 | 12:15
KK Ulcinj′s games for the remainder of the 2011/2012 EUROHOLD Balkan League regular season have officially been postponed. The main reason for that is the Montenegrin club′s absolute unwillingness to fulfill their obligations to the BIBL along with the fact that they are refusing to communicate with the BIBL officials.
KK Ulcinj didn′t confirm anything to BC Levski regarding their game from Round 8 of the competition, which was scheduled for February 21st.
The management of the EUROHLD Balkan League is going to send an official complain to the competition commitee of the League this week, informing them about all the problems and issues with KK Ulcinj, as those have started yet last season and continued in the current campaign.
The competition commitee will decide how to proceed with the matter according to the official regulations of the EUROHOLD Balkan League.
News
Next Game
06 Dec 2021
19.00LIVE
Kujtesa, YouTube
KB Sigal Prishtina
KK TFT


Pallati i Rinise dhe Sporteve
Referees:
Ognjen Jokic
Haris Bijedic
Ivan Lakicevic
Commissioner:
Faton Kurshumlija
Schedule
Prishtina | Pallati i Rinise dhe Sporteve

06 Dec 2021 19.00
KB Sigal Prishtina
LIVE
KK TFT
Kujtesa, YouTube

Stara Zagora | Obshtinska

07 Dec 2021 19.00
BC Beroe
LIVE
KK Ibar Rozaje
YouTube

Botevgrad | Arena Botevgrad

08 Dec 2021 18.00
BC Balkan
LIVE
KK Navico Akademija FMP
YouTube

Plovdiv | Complex Sila

09 Dec 2021 18.00
BC Akademik Plovdiv
LIVE
KK Ibar Rozaje
YouTube

Stara Zagora | Obshtinska

13 Dec 2021
BC Beroe
LIVE
Ironi Rain Nahariya

Skopjie | Nezavisna Makedonija

14 Dec 2021
KK Navico Akademija FMP
LIVE
BC Levski 2014
All times are local time