Erez Edelshtein: "It′s not easy to win in the Balkan League"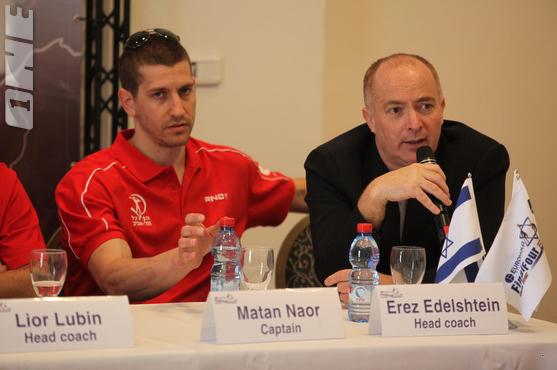 (photo:one.co.il)
20-04-2012 | 19:45 | Alexander Sotirov
"Anybody who thinks that it′s easy to win in the Balkans, in the Balkan League is mistaken. However the players prefer playing twice a week, and the BIBL gave us this opportunity this season." Erez Edelshtein said. "We were received very well by everybody in the Balkan League, and all the people in the Balkan area are saying that the participation of Israeli teams in the competition only brings the level up." Edelshtein added. "I′m really glad we reached the Final Four, but we are coming after a tough game in the League here in Israel (a win after double overtime) and some of the players are tired. The style of play in the two leagues is very different, but we remain concentrated."
News
Next Game
04 Nov 2020
19.00
KK TFT
BC Beroe


SC Kale
Referees:
Aleksandar Milojevik Ognjen Jokic

Schedule
Skopje | SC Kale

04 Nov 2020 19.00
KK TFT
BC Beroe

Kumanovo | Sports Hall Pero Nakov

05 Nov 2020 19.00
KK Kumanovo 2009
BC Beroe

|

10 Nov 2020
KK Teodo
BC Beroe

|

11 Nov 2020
KK TFT
BC Akademik Plovdiv

|

12 Nov 2020
KK Ibar Rozaje
BC Beroe

|

12 Nov 2020
KK Kumanovo 2009
BC Akademik Plovdiv
All times are local time