The EUROHOLD Balkan League will give money prizes to all teams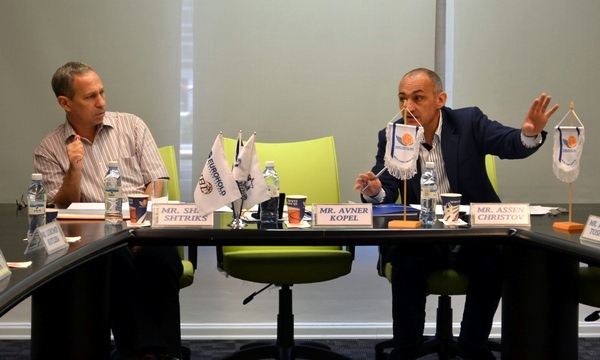 04-05-2012 | 11:45
During the Board Meeting of the EUROHOLD Balkan League, which was held in the offices of the Basketball Association of Israel on April 23rd there were some changes made in the Official Regulations, as they were accepted by all member federations without any objections.
The EUROHOLD Balkan League continues to be attractive and flexible despite the bad economical situation in Europe, as the League will once again cover most of the team's expenses including the flights to Israel.
The BIBL supports the development of young and talented local players and that's why the rule about having a maximum of 3 Non-European players remains the same.
The most notable and interesting change in the Regulations is that from next season all participating teams will get money prizes. Below you can find more information about those prizes:
- Champion – EUR 8000 (eight thousand).
- Runner-up – EUR 6000 (six thousand).
- 3rd and 4th place – EUR 4000 (four thousand).
- 5th and 6th place – EUR 3000 (three thousand).
- 7th and 8th place – EUR 2500 (two thousand five hundred).
- 9th and 10th place – EUR 1500 (one thousand five hundred).
- 11th and 12th place – EUR 1000 (one thousand).
The total amount for season 2012-2013 is EUR 38000 (thirty eight thousand).
Country without participating team in the EUROHOLD Balkan League, cannot be member of the Board for the respective season and cannot participate in the decision-making process.
Prior to the start of the new 2012/2013 season the management of the BIBL will put great efforts on promoting the TV and Internet rights of the competition in the best way possible.
Along with all of the above, the League will work hard and do the best in order to have teams from Greece and Turkey.
News
Next Game
No Games Scheduled