Happy Rosh Hashanah !!!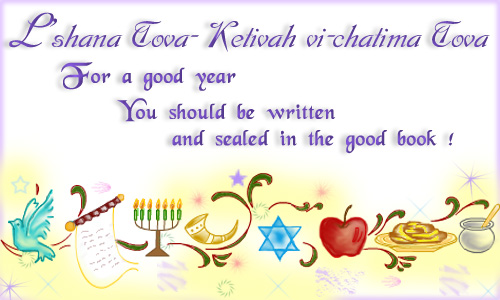 13-09-2012 | 19:43 | balkanleague.net
Happy Rosh Hashanah to our Jewish friends !!!
The Management of EUROHOLD Balkan League wishes a lot of health, happiness and success to BC Galil Gilboa, Israeli Basketball Association, our friends in Israel and all Jewish people around the world throughout the upcoming year !!!
Happy New Year !
News
Next Game
04 Nov 2020

KK TFT
BC Beroe
Schedule
|

04 Nov 2020
KK TFT
BC Beroe

|

05 Nov 2020
KK Kumanovo 2009
BC Beroe

|

10 Nov 2020
KK Teodo
BC Beroe

|

11 Nov 2020
KK TFT
BC Akademik Plovdiv

|

12 Nov 2020
KK Ibar Rozaje
BC Beroe

|

12 Nov 2020
KK Kumanovo 2009
BC Akademik Plovdiv
All times are local time