Shay Shtriks: We want to prove that we can make the best basketball event in the Balkans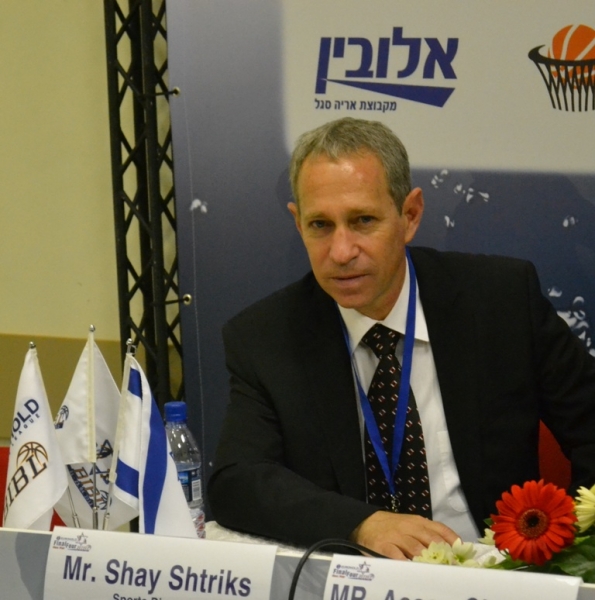 10-04-2013 | 16:26
Sports Director of EUROHOLD Balkan League - Mr. Shay Shtriks, said at today′s pressconference that all the people will try to make the Final 4 in Samokov the best basketball event in the Balkans. Here is what else he had to say for the final tournament:
"First I want to thank the Mayor of Samokov - Mr. Vladimir Georgiev and the president of Rilski Sportist - Mr. Petar Georgiev for making us a good offer to be the host of the Final 4 of EUROHOLD Balkan League in its fifth edition. We would like to show something good to all the people.
We want to prove that with the support of Rilski Sportist, the Municipality and our organization, we can make the best basketball event in the Balkans. This is the second Final 4 we are doing in Samokov and now we have the top four teams of the season. I think that with the support of everybody, including the media, we′ll be able to do a good job.
Our partner of the last five years - Bulgarian National Television, will broadcast LIVE all four matches on TV. Our second partner Sportmedia.tv will provide the people all the games in internet. We calculated that 150 000 people watched the games this season via internet.
The referees that will officiate in the Final 4 are from countries different from the participating teams - Greece, Serbia, Montenegro and Croatia. The commissioner will be from Bulgaria, Israel and Macedonia. In my opinion in 5 years of the tournament only two or three games have gone bad with the referees and this is my mistake because I didn′t make a good nomination. The referees need to officiate, the coaches need to coach and the players need to play. This is the simple life of basketball. Our referee team will do their job. For the other I cannot guarantee."
News
Next Game
No Games Scheduled