Official decision of SIGAL UNIQA Balkan League about KK Karpos Sokoli 2000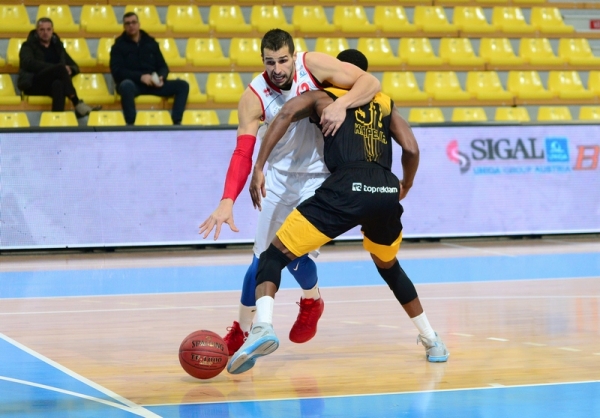 27-02-2017 | 14:02
The management of SIGAL UNIQA Balkan League took an official decision regarding KK Karpos Sokoli 2000′s participation in the competition. Here it is:
"KK Karpos Sokoli 2000 has exceeded the initial deposit of 12 000 EUR for season 2016-17. Therefore, in order to be able to continue its participation in season 2016-2017, KK Karpos Sokoli 2000 MUST have with the League at least 50% of the full amount available due to the fact that more than half of the season has already p?ssed. It means that the club had to make a deposit of 6,000 EUR (six thousand euro) not later than Friday, 24.02.2017, 12:00 CET to the league account stated in the official regulations.
The league was waiting up until Monday 27.02.2017, 12:00 CET, but no one from the club contacted it and no deposit was made.
The decision is to cancel the game D8 on Wednesday, 01.03.2017 - KK Kumanovo 2009 vs KK Karpos Sokoli 2000 and the result will be 20:0 in favour of KK Kumanovo 2009.
As a result of canceling game D8, Karpos Sokoli 2000 will finish its participation in SIGAL UNIQA Balkan League, season 2016 – 2017, in fourth place in group D of the second stage.
The management of SIGAL UNIQA Balkan League wishes KK Karpos Sokoli good luck for the rest of the international and local season."
News
Next Game
05 Dec 2023

KB Sigal Prishtina
KK Lovcen 1947
Schedule
|

05 Dec 2023
KB Sigal Prishtina
KK Lovcen 1947

|

12 Dec 2023
KB Sigal Prishtina
KK Plevlja

|

18 Dec 2023
PAYABL EKA AEL
KK Lovcen 1947
All times are local time