BIBL 10th season 2017-2018 New Competition System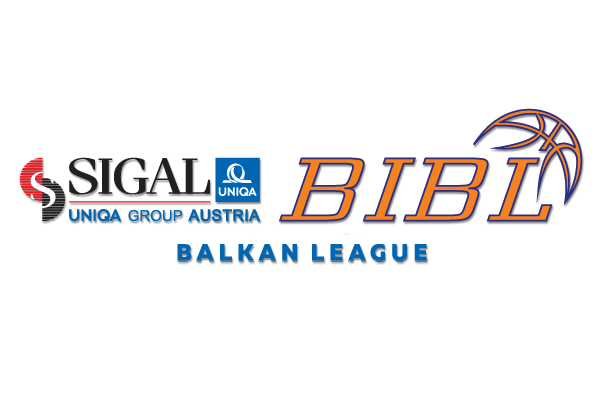 21-08-2017 | 17:16
BIBL has always been aiming to provide possibility to all clubs in the Balkan region to play in professional international league without spending non-logic money and to stay with a reasonable budget that will not put the clubs in financial problems. In order to provide to all the clubs that registered to the league the same number of games during the season without putting no one in disadvantage we are going to propose a few important changes in the structure of the league which help first all the clubs regarding the program, schedule of the games and most importantly their financial issues, meaningless expenses and more games which can attract sponsors.
The most important fact is that the calendar of the Balkan League will not disturb or create to any local league, federation or club conflict. The main change is 1 (one) league of 8 respectable and quality teams that will play against each other all the season but not in groups as it has been for the past few seasons:
Regular season of 14 rounds - 7 home games and 7 away games, total of 54 games.
The first and second teams after the regular season will qualify automatically to the Final Four.
The teams positioned 3-4-5-6 will play as follows: 3 vs. 6 and 4 vs. 5 home and away, to decide the 2 additional teams for the Final Four.
This new system will give to all the teams the same possibility, the same number of games during the regular season to reach the Final Four.
The Final Four will take place in one of the cities which club participates in the Final Four. The new system is to be as much as possible flexible with the program and the clubs to find the best way to reduce expenses but to keep the good and professional level of the games and the thus the league itself.
The league already registered officially the clubs from Albania – SK Tirana, Bulgaria – BC Levski Sofia and BC Akedemik Plovdiv; Kosovo – KB Bashkimi; Macedonia – KK Blokatehna; Montenego – KK Ibar. We are now checking the possibility to have 1-2 more teams either from Bulgaria, Kosovo or Macedonia as well as the chance a team from Turkey to join. Nevertheless, the league will not consist of more than 8 respectable clubs.
The 10th season of BIBL will be opened in the beginning of October with the teams that want to participate in a professional well-organized league giving all the same good standards as we have been doing for every of the ninth previous seasons. During the next 10 days the registration of all clubs for Sigal UNIQA Balkan League will be finalized and the full program of the competition will be announced.
News
Next Game
26 Oct 2021
19.00LIVE
YouTube
KK Navico Akademija FMP
Hapoel Nufar Energy Galil Elion


Nezavisna Makedonija
Referees:
Ognjen Jokic
Haris Bijedic
Ivan Mijalkovski
Commissioner:
Aleksandar Milojevic
Schedule
Skopjie | Nezavisna Makedonija

26 Oct 2021 19.00
KK Navico Akademija FMP
LIVE
Hapoel Nufar Energy Galil Elion
YouTube

Rozaje | Sportski Centar

27 Oct 2021 17.00
KK Ibar Rozaje
LIVE
BC Beroe
YouTube

Skopje | SC Kale

27 Oct 2021 19.00
KK TFT
LIVE
BC Akademik Plovdiv
YouTube

Kumanovo | Sports Hall Pero Nakov

28 Oct 2021 19.00
KK Kumanovo 2009
LIVE
Hapoel Nufar Energy Galil Elion
YouTube

Prishtina | Pallati i Rinise dhe Sporteve

02 Nov 2021
KB Sigal Prishtina
KK Ibar Rozaje

Botevgrad | Arena Botevgrad

03 Nov 2021
BC Balkan
BC Levski 2014
All times are local time