Dwayne Benjamin is the MVP of the season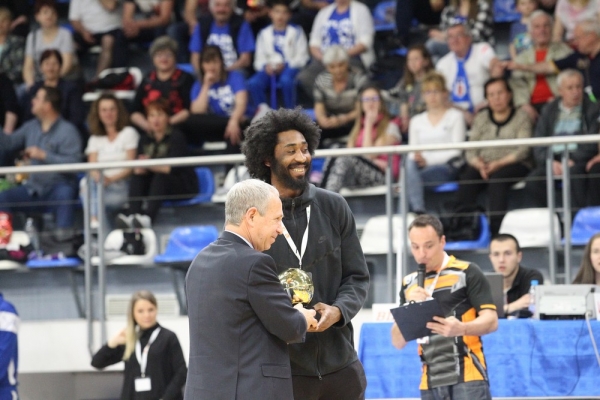 15-04-2018 | 12:11
Dwayne Benjamin of KK Blokotehna-NB is the MVP of the season in SIGAL-UNIQA Balkan League. The forward was presented with the award by the Sports Director of the competition - Mr. Shay Shtriks before the second semifinal game in the Final Four in Samokov.
Benjamin had a great Regular season and was one of the main reasons for his team′s success. The American took part in 12 games and was the main offensive weapon of coach Marjan Ilievski. Benjamin averaged 20.7 points, 6.3 rebounds and 2.3 assists for an efficiency rating of 22.3.
His best performance without doubt came in this team′s win against Levski Lukoil on January 24th. The American finished with 30 points and 9 rebounds and led his teammates to an impressive win. Unfortunately for him and his squad, Benjamin got injured a few days ago and wasn′t at a 100% in the semifinal of the competition which proved too much to overcome for Blokotehna.
News
Next Game
No Games Scheduled