Domestic leagues: Fifth game to decide the title in Albania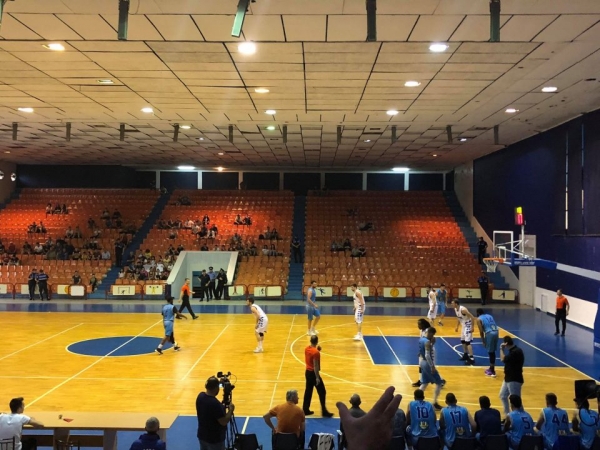 10-05-2018 | 21:53
A fifth game will decide the title in Albania. SK Tirana lost away to Teuta 73-83 and now the final series is tied at 2 wins apiece.
The home side continued to play really well in this series and managed to do well at home. Teuta played good defense, had a double digit lead for a long period of the game and managed to take the victory.
The decisive game will be played in Tirana on Sunday, May 13th.
News
Next Game
25 Oct 2021
19.00
KB Sigal Prishtina
BC Beroe


Pallati i Rinise dhe Sporteve
Referees:
Haris Bijedic
Aleksandar Pavlov
Alija Ferevski
Commissioner:
Faton Kurshumlija
Schedule
Prishtina | Pallati i Rinise dhe Sporteve

25 Oct 2021 19.00
KB Sigal Prishtina
BC Beroe

Skopjie | Nezavisna Makedonija

26 Oct 2021 19.00
KK Navico Akademija FMP
Hapoel Nufar Energy Galil Elion
YouTube

Rozaje | Sportski Centar

27 Oct 2021 17.00
KK Ibar Rozaje
BC Beroe
YouTube

Skopje | SC Kale

27 Oct 2021 19.00
KK TFT
BC Akademik Plovdiv
YouTube

Kumanovo | Sports Hall Pero Nakov

28 Oct 2021 19.00
KK Kumanovo 2009
Hapoel Nufar Energy Galil Elion
YouTube

Prishtina | Pallati i Rinise dhe Sporteve

02 Nov 2021
KB Sigal Prishtina
KK Ibar Rozaje
All times are local time