SK Tirana to continue for third straight season in BIBL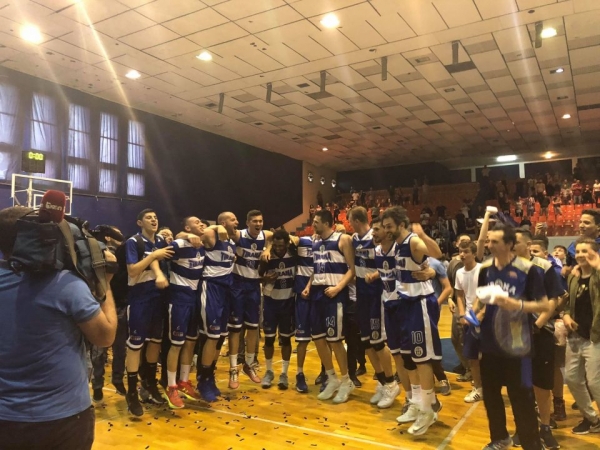 27-07-2018 | 14:07
SK Tirana will play in the Balkan League for third straight season. The Albanian champions confirmed their participation and will continue to be a part of the competition.
The last season was the best for the team as it reached the playoffs where eventually lost to the future champion Levski Lukoil. Then Tirana managed to win the title in Albania and will look to continue its positive development.
Tirana had 3 wins in the Regular season and that helped the team finished 6th. In the quarterfinals they played a very good first game at home but lost it right at the end. In the second in Sofia they also did well but didn′t have the power to make the surprise. Now in the team′s third season the hopes will be higher and the team will aim to finish in a better position.
News
Next Game
25 Oct 2021
19.00
KB Sigal Prishtina
BC Beroe


Pallati i Rinise dhe Sporteve
Referees:
Haris Bijedic
Aleksandar Pavlov
Alija Ferevski
Commissioner:
Faton Kurshumlija
Schedule
Prishtina | Pallati i Rinise dhe Sporteve

25 Oct 2021 19.00
KB Sigal Prishtina
BC Beroe

Skopjie | Nezavisna Makedonija

26 Oct 2021 19.00
KK Navico Akademija FMP
Hapoel Nufar Energy Galil Elion
YouTube

Rozaje | Sportski Centar

27 Oct 2021 17.00
KK Ibar Rozaje
BC Beroe
YouTube

Skopje | SC Kale

27 Oct 2021 19.00
KK TFT
BC Akademik Plovdiv
YouTube

Kumanovo | Sports Hall Pero Nakov

28 Oct 2021 19.00
KK Kumanovo 2009
Hapoel Nufar Energy Galil Elion
YouTube

Prishtina | Pallati i Rinise dhe Sporteve

02 Nov 2021
KB Sigal Prishtina
KK Ibar Rozaje
All times are local time