Domestic leagues: BC Barsy Atyrau finished the Regular season with two wins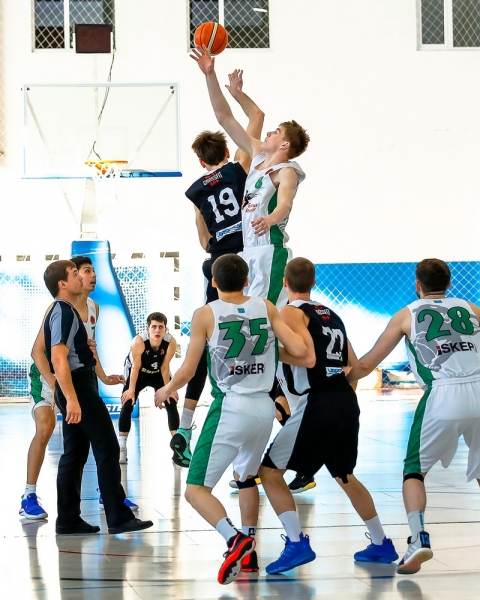 30-04-2019 | 15:59 | nbf.kz
BC Barsy Atyrau finished the Regular season in Kazakhstan league with two wins. In those two last games the team visited 6th placed Caspiy and had really hard fought contests before getting the victories.
The first match was won 76-70 after a better finish. The game was decided in the last quarter as it started with the score tied but the visitors got the better at the end. Christopher McEachin was the top performer for the winners with 22 points and 9 rebounds as Rustam Utegen had 14 points.
The second game was even closer as Barsy won it dramatically 91-89. The hosts led by 6 after ten minutes and at the break but with a good third quarter the visitors were up by 1. In the final one both sides fought hard but in the final seconds Barsy managed to deliver and got the win.
This time it was Vladimir Ivanov who stood above the others with a double-double of 19 points and 10 rebounds. Arkadiy Mkrtychyan had 15 points while Rustam Utegen added 14 and 8 rebounds.
Barsy Atyrau finished the season in second place with 26 wins and 10 defeats.
News
Next Game
12 Dec 2023
17:30
KB Sigal Prishtina
KK Plevlja


Pallati i Rinise dhe Sporteve
Referees:
Ognjen Jokic
Stefan Kuburovic
Kenan Gusmirovic
Commissioner:
Duro Kicovic
Schedule
Prishtina | Pallati i Rinise dhe Sporteve

12 Dec 2023 17:30
KB Sigal Prishtina
KK Plevlja

|

18 Dec 2023
PAYABL EKA AEL
KK Lovcen 1947
All times are local time