Teams from 5 countries interested to play in BIBL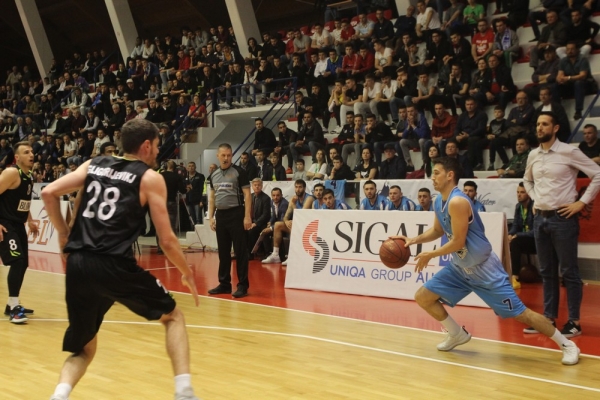 05-07-2019 | 12:01
Representatives from five different countries have expressed their interest in playing in the Balkan League next season. Teams from Albania, Kazakhstan, Kosovo, Montenegro and North Macedonia have shown a desire to be a part of the competition and in the next few weeks it′s expected that there will be more developments on the matter. The league already informed that Albanian side KS Vllaznia is strongly interested in coming back to the league and other teams are expected to follow.
In the mean time the Sports Director of the competition Shay Shtriks, expressed his disappointment about the decisions the Bulgarian clubs took for not participating in the Balkan League next season.
"The Balkan League doors have always been and will always be open to teams from Bulgaria and I was very disappointed to hear about that decision. I believe that until the season starts we could see a change in those intentions. A lot of things that happen inside the organization remain hidden for Bulgarian fans and the Balkan League is always indicated as the main reason for the teams′ lack of success but this is not true. My desire is to keep the image of Bulgarian basketball and the Balkan League and this stops me from revealing more but I must say that I′m extremely disappointed with the decision that was taken by the Bulgarian teams.
Our goal is to continue providing a platform for all the teams that want some competition outside their own countries and we are already doing it for 11 years with a lot of benefits for a lot of teams. We are trying to establish a professional structure and to help the teams act in a professional way as well. The Balkan League has proven itself with the time and I think that says enough."
News
Next Game
28 Jan 2021
18.00LIVE
YouTube
BC Akademik Plovdiv
BC Beroe


Complex Sila
Referees:
Aleksandar Milojevik
Alija Ferevski
Ivan Mijalkovski

Schedule
Plovdiv | Complex Sila

28 Jan 2021 18.00
BC Akademik Plovdiv
LIVE
BC Beroe
YouTube

Skopje | SC Kale

02 Feb 2021 19.30
KK TFT
LIVE
KK Ibar Rozaje
YouTube

Kumanovo | Sports Hall Pero Nakov

03 Feb 2021 19.00
KK Kumanovo 2009
LIVE
BC Beroe
YouTube
All times are local time