Peja holds on in Albania for its fourth win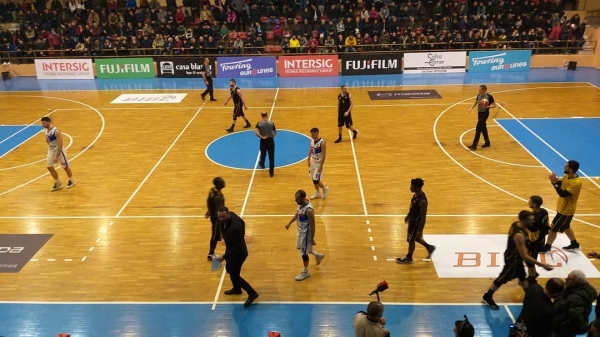 14-01-2020 | 19:42
KB Peja recorded its second straight victory in the Balkan League in 2020. The Yellows visited KB Vllaznia in Shkodra and with a good finish to the third and good start to the fourth quarter managed to pull away and win 91-87. With that result Peja now has 4-3 record and will have a game away at Ibar on February 4th which will be the last of the first part of the season. In the meantime Vllaznia is now at 1-5 record and will visit Academic Bultex 99 next week.
Peja had a very good start and took an early 11-2 lead. Then the hosts steadily managed to comeback and even took the advantage as after one quarter they were up by a point. In the second the match continued to be close before the visitors went on an 8-0 run to go up by 7 and at the break the difference was 5.
The hosts managed to tie the score quickly in the third quarter and then the teams exchanged baskets. Peja however scored the last 5 points of the quarter to break a tie and with 4-0 to start the fourth one the advantage went to 9. Then Vllaznia again cut the deficit to 5 but an 8-0 run by Peja took the lead to 12 but it didn′t decide anything. The hosts weren′t giving up and closed the gap to 3 with 10 straight points. Peja however managed to respond and then the home team missed few chances to come even closer and the visitors held on for the win.
Jordan Martin had a very good game for the visitors and finished with 22 points and 9 rebounds. Nigel Johnson also did well adding 21 points as Dardan Berisha had 16.
Jaylen Babb-Harrison led the hosts with 20 points while Petar Kusovac had 19.
News
Next Game
No Games Scheduled