Quotes after the game KB Vllaznia - BC Academic Bultex 99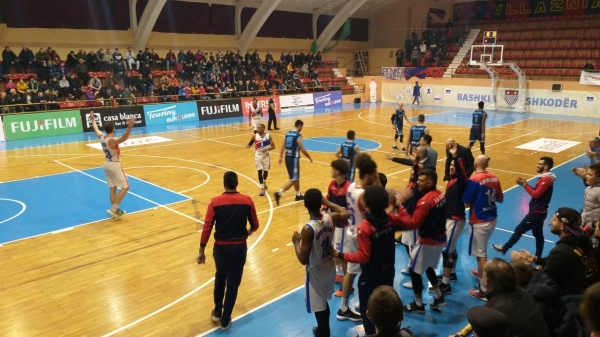 30-01-2020 | 16:18
KB Vllaznia handed BC Academic Bultex 99′s first defeat of the season. Here are some quotes after the match was over:
Darko Vujacic, head coach of KB Vllaznia: "Very important game for us. The players showed a very strong character and I′m proud of them. We need some more time and I hope we′ll be even better moving forward. We closed our roster with Nikola Vujovic just a day before the game and everyone saw how he played. We need some more time but it can be seen that we are a better team than in my first game against Peja. We made some changes, we started preparation on January 3rd so we need time to improve, especially on defense."
Justin Ross, player of KB Vllaznia: "It was a big win for us. The last game we dropped a close one and made a lot of mistakes. In this one we tried to take care of the ball a bit more and thankfully we came out with the victory."
Asen Nikolov, head coach of Academic Bultex 99: "We knew that we would have problems because Vllaznia played well in Rahoveci and we prepared for a tough match. We played really bad in defense, we tried to make some changes but nothing worked. We still have some games in BIBL and we′ll see what will happen. Vllaznia is a good team and I would like to congratulate them on the performance."
Zachary Lewis, player of BC Academic Bultex 99: "We just have to be better. We started slow defensively, especially on our 1 on 1 defense. We just have to play better and execute on offense."
News
Next Game
No Games Scheduled