Ibar and Rahoveci meeting for the third place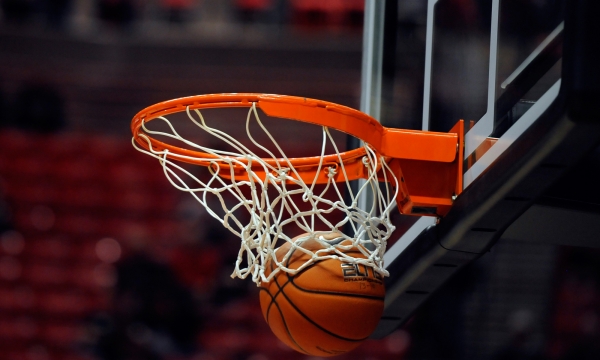 06-02-2020 | 09:41
The last game of the Second stage in the Balkan League is about to be played tonight. At 17.00 hrs local time KK Ibar will meet KB Rahoveci in a game which is a battle for the third place. It will be broadcast on YouTube and SportMedia.tv.
Both Ibar and Rahoveci have a lot to play for in this game. With a win Ibar will finish third after that stage and will host both Rahoveci and Vllaznia in the third. The visitors in the meantime need to win by at least 3 points in order to move themselves to that third position and in the same time have the chance to play at home against Ibar and Vllaznia.
Rahoveci is also looking for the win in order to avoid the last place after that second stage. If the Kosovo side loses by 2 points it will for sure finish 5 and play away at Ibar and Vllaznia in the third.
News
Next Game
08 Dec 2020
19.00
YouTube
BC Beroe
KK TFT


Obshtinska
Referees:
Ognjen Jokic
Aleksandar Pavlov
Daut Mehmeti

Schedule
Stara Zagora | Obshtinska

08 Dec 2020 19.00
BC Beroe
KK TFT
YouTube

Kumanovo | Sports Hall Pero Nakov

09 Dec 2020 19.00
KK Kumanovo 2009
LIVE
KK Teodo
YouTube

Beer Sheva | The Shell Arena

09 Dec 2020 19.30
Hapoel Altshuler Shaham Be′er Sheva B.C.
LIVE
Hapoel Bank Yahav Jerusalem
Sport 5, YouTube

Plovdiv | Complex Sila

10 Dec 2020 18.00
BC Akademik Plovdiv
KK TFT
YouTube

Skopje | SC Kale

17 Dec 2020
KK TFT
BC Akademik Plovdiv
YouTube

Kumanovo | Sports Hall Pero Nakov

18 Dec 2020
KK Kumanovo 2009
BC Akademik Plovdiv
YouTube
All times are local time