Strong second half leads Vllaznia against Peja to start the Third Stage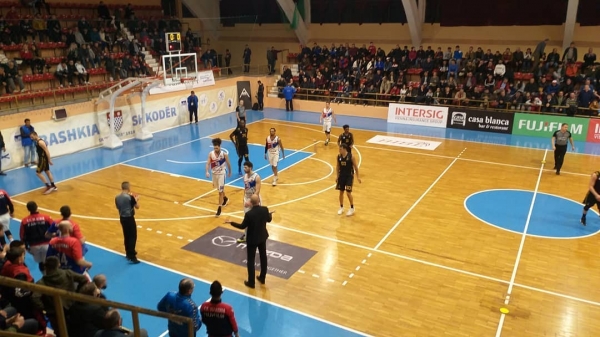 25-02-2020 | 20:47
The Third Stage in the Balkan League opened up with the game KB Vllaznia - KB Peja. At home in Shkodra the local side played a strong second half and took a 78-62 victory. With it Vllaznia now has 3-6 record while Peja remains in second place with 5-4. Next week Peja will host Rahoveci in the Kosovo derby while Vllaznia will travel to Montenegro to play Ibar.
It was the first game for a long time for both sides due to the Eurobasket 2021 qualifiers break. The visitors suffered more as some national players didn′t return on time and it affected the team′s performance, especially in the second half. The first one was really close as both sides exchanged baskets and leads as Vllaznia led by 1 at the break. A 13-2 run in the third quarter was the one which opened up the game as the hosts took a 13-point advantage. Then they just had to control the game and they did it with the lead going to 20 points with 2:40 to play and the game was practically over at that point.
The hosts hit 9 three-pointers from 20 attempts which compared to just 2 of 11 for Peja turned out to be a big difference.
Devonte Thomas led the winners with 17 points. Colin Voss did very well finishing with a double-double of 16 and 12 rebounds while also adding 4 assists as Justin Ross had 15 points.
The visitors were led by Nigel Johnson who finished with 19 points. Brett Prahl had 17 points as Rick Jackson scored 11.
News
Next Game
No Games Scheduled