Ibar looking to consolidate the third place, Vllaznia to keep its chances for it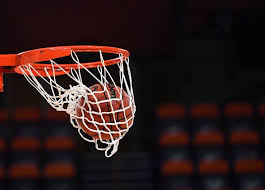 03-03-2020 | 09:39
The one game tonight sees KK Ibar hosting KB Vllaznia in another interesting contest. It will start at 17:00 hrs local time and will be broadcast LIVE on SportMedia.tv and YouTube.com.
It′s an important game as the hosts will be looking to consolidate the third place and then have one eye on the second. The Rozaje team did very well against Rahoveci and will be looking to start a winning streak by beating their opponents.
In the meantime Vllaznia also did well last week and will come to the game trying to win. The Albanians have three victories so far and need it tonigh or else they won′t be able to catch Ibar. That′s why the visitors will give their all in trying to take the victory and keep the chances for at least third place.
In the two games so far between the teams Ibar won both and will be trying to make it three in a row.
News
Next Game
28 Jan 2021
18.00LIVE
YouTube
BC Akademik Plovdiv
BC Beroe


Complex Sila
Referees:
Aleksandar Milojevik
Alija Ferevski
Ivan Mijalkovski

Schedule
Plovdiv | Complex Sila

28 Jan 2021 18.00
BC Akademik Plovdiv
LIVE
BC Beroe
YouTube

Skopje | SC Kale

02 Feb 2021 19.30
KK TFT
LIVE
KK Ibar Rozaje
YouTube

Kumanovo | Sports Hall Pero Nakov

03 Feb 2021 19.00
KK Kumanovo 2009
LIVE
BC Beroe
YouTube
All times are local time