The BIBL Final Four is moved to September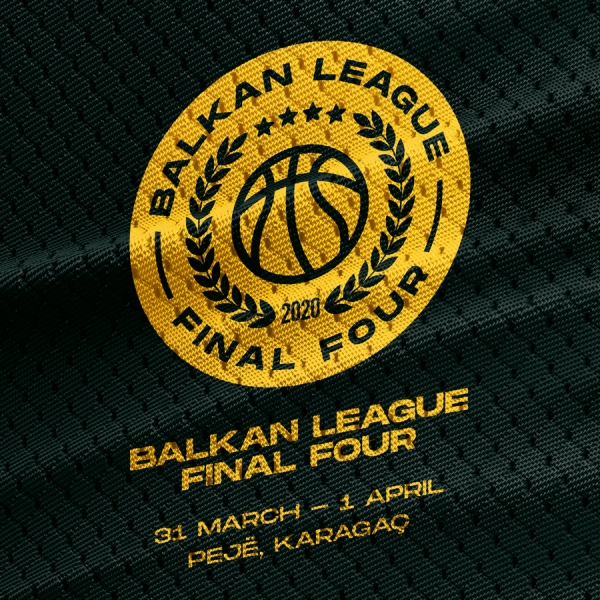 10-04-2020 | 13:47
Due to the COVID-19 Pandemic situation and after the final decision of FIBA Europe on 08.04.2020, BIBL season 2019-20 will be finished with a Final 4 event which will take place in the city of Peja, Kosovo, with KB Peja hosting it in September 2020. It was agreed by all the clubs on 12.03.2020 to finish the season with a F4 event.
The four teams that will take part in the event are Academic Bultex 99, KB Peja, KK Ibar and KB Vllaznia.

For the moment the F4 will take place in Peja in September 2020. In the near future after the situation regarding the COVID-19 - Coronavirus Pandemic will be more clear, the Final 4 date will be finalized.
The Balkan League will follow the official instructions of the institutions in the countries and the F4 will take place with the full cooperation of the local federations and the four clubs. In this case BIBL will finish the season 2019-20 in the most respectable way giving equal possibility to the 4 clubs to win the BIBL season 2019-20 championship.
News
Next Game
26 Oct 2021
19.00LIVE
YouTube
KK Navico Akademija FMP
Hapoel Nufar Energy Galil Elion


Nezavisna Makedonija
Referees:
Ognjen Jokic
Haris Bijedic
Ivan Mijalkovski
Commissioner:
Aleksandar Milojevic
Schedule
Skopjie | Nezavisna Makedonija

26 Oct 2021 19.00
KK Navico Akademija FMP
LIVE
Hapoel Nufar Energy Galil Elion
YouTube

Rozaje | Sportski Centar

27 Oct 2021 17.00
KK Ibar Rozaje
LIVE
BC Beroe
YouTube

Skopje | SC Kale

27 Oct 2021 19.00
KK TFT
LIVE
BC Akademik Plovdiv
YouTube

Kumanovo | Sports Hall Pero Nakov

28 Oct 2021 19.00
KK Kumanovo 2009
LIVE
Hapoel Nufar Energy Galil Elion
YouTube

Prishtina | Pallati i Rinise dhe Sporteve

02 Nov 2021
KB Sigal Prishtina
KK Ibar Rozaje

Botevgrad | Arena Botevgrad

03 Nov 2021
BC Balkan
BC Levski 2014
All times are local time