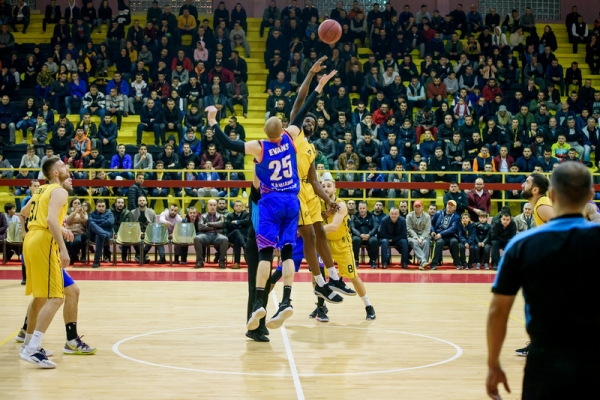 01-05-2020 | 18:02
During these unimaginable times we in the BIBL do hope that all of our past, current and future participating clubs, our friends from all the Balkan National Federations, and your families are healthy and safe.
As it became clear recently, some of the local leagues and championships are not going to be finished and others are yet waiting to understand whether there will be able or not.
We have used the previous weeks to prepare the regulations, calendar and system of competition for the upcoming season 2020-2021 with the huge belief we will play again basketball organised, together, in front of our fans from September onward.
Our proposition will be sent next week to the national federations and once there is official decision about the sports activities in Europe, talks and meetings will begin as well.
The earlier proposed Final Four 2020 event in Peja, Kosovo that has been cancelled due to the COVID-19 pandemic remains planned for September with venue Peja, Kosovo where the exact dates will be considered according to FIBA Europe calendar and will be coordinated with Kosovo Basketball Federation and the hosting KB Peja.
Take care and stay safe!
News
Next Game
02 Dec 2020
17.00LIVE
YouTube
KK Ibar Rozaje
KK TFT


Sportski Centar
Referees:
Xhelal Mumini
Dardan Maxhuni
Elldin Uglari
Commissioner:
Faton Kurshumlija
Schedule
Rozaje | Sportski Centar

02 Dec 2020 17.00
KK Ibar Rozaje
LIVE
KK TFT
YouTube

Stara Zagora | Obshtinska

02 Dec 2020 18.30
BC Beroe
LIVE
KK Teodo
YouTube

Plovdiv | Complex Sila

03 Dec 2020 18.00
BC Akademik Plovdiv
LIVE
KK Teodo
YouTube

Stara Zagora | Obshtinska

08 Dec 2020
BC Beroe
LIVE
KK Ibar Rozaje
YouTube

Kumanovo | Sports Hall Pero Nakov

09 Dec 2020
KK Kumanovo 2009
LIVE
KK Teodo
YouTube

Beer Sheva | The Shell Arena

09 Dec 2020 19.30
Hapoel Altshuler Shaham Be′er Sheva B.C.
LIVE
Hapoel Bank Yahav Jerusalem
Sport 5, YouTube
All times are local time