Season 2019-2020 will not be resumed!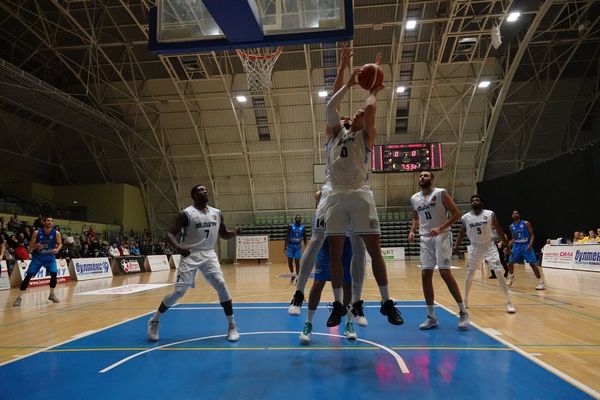 29-06-2020 | 12:03
Following the decision of FIBA from 16.06.2020 BIBL season 2019-2020 will not be resumed.
FIBA EUROPE CLUB COMPETITIONS
"Following strong recommendations by the working group that was set up to explore different options and supported by the FIBA Europe Competitions` Commission, the Board voted to cancel the current season of the three FIBA Europe club competitions which were initially suspended back in March.
The season 2019-20 in FIBA Europe Cup, EuroLeague Women and EuroCup Women will not resume and there will be no champions. All clubs that were in the Quarter-Finals stage at the time the competition was suspended, will receive ranking points for reaching the Quarter-Finals as per Regulations.
The focus now shifts to preparations for the upcoming 2020-21 season and alternative action plans:
· The new club competition season 2020-21 starts as scheduled in September/October with or without spectators, always according to local, national legislations.
· In case that a competition cannot start in September/October it will be automatically postponed to January 2021, with a reduced competition system.
· Should a competition that start September/October need to be interrupted due to a new outbreak of COVID-19, the already played games will be respected, and a new reduced/shorter competition system will be proposed.
The dates for the Draw for the new season have been provisionally set for August 17 and 18."
Therefore as a League officially recognised by FIBA, the Balkan League management decided to follow its decision not to resume season 2019-20 and there will be no champion pronounced. The classification and standing of the first 4 clubs that participated in BIBL season 2019-20 is as follows:
The 4 teams that qualified to the F4 are:
1. Akademik Bultex 99- Bulgaria
2. KB Peja – Kosovo
3. KK Ibar – Montenegro
4. KB Vllaznia - Albania
We do hope it will be possible to start season 2020-21 in October 2020 after the COVID – 19 situations will be cleared and the basketball will be back again.
Once the league will be restarted it will be done according to the "Restart Guidelines" of FIBA, published on 26.05.2020.
http://www.fiba.basketball/news/fiba-publishes-guidelines-for-the-return-to-basketball
Moreover, the BIBL will strictly follow and apply the instructions and the official regulations of FIBA, Local Federations and laws of each country with the full cooperation of the national federations and the clubs for the safety and well-being of everybody involved.
The general idea is that for season 2020-21 there will be 2 teams from each country – Albania, Bulgaria, Kosovo, Montenegro, North Macedonia and any other Balkan country. With the confirmation of the federations we will do our best to keep some of the teams that played also in season 2019-20.
On 01.06.2020 the information for BIBL season 2020-21 was sent to the local federations and the clubs.
News
Next Game
08 Dec 2020
19.00
YouTube
BC Beroe
KK TFT


Obshtinska
Referees:
Ognjen Jokic
Aleksandar Pavlov
Daut Mehmeti

Schedule
Stara Zagora | Obshtinska

08 Dec 2020 19.00
BC Beroe
KK TFT
YouTube

Kumanovo | Sports Hall Pero Nakov

09 Dec 2020 19.00
KK Kumanovo 2009
LIVE
KK Teodo
YouTube

Beer Sheva | The Shell Arena

09 Dec 2020 19.30
Hapoel Altshuler Shaham Be′er Sheva B.C.
LIVE
Hapoel Bank Yahav Jerusalem
Sport 5, YouTube

Plovdiv | Complex Sila

10 Dec 2020 18.00
BC Akademik Plovdiv
KK TFT
YouTube

Skopje | SC Kale

17 Dec 2020
KK TFT
BC Akademik Plovdiv
YouTube

Kumanovo | Sports Hall Pero Nakov

18 Dec 2020
KK Kumanovo 2009
BC Akademik Plovdiv
YouTube
All times are local time