New competition system and improved financial conditions for BIBL 2020-21 participants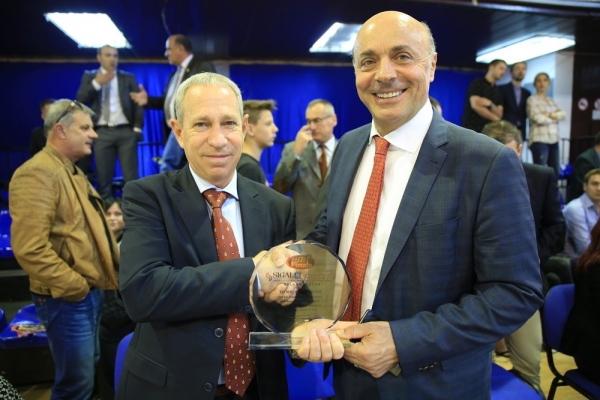 03-07-2020 | 13:10
Yesteday 02.07.2020 all the Balkan Federations and their clubs were officially informed by the BIBL Sports Director Mr. Shay Shtriks about the changes in competition system and financial benefits for the upcoming season 2020-2021.
Now it is the time to stand together as one unit, not to look back and to see just the future in front of us and the benefits to gain from working together to protect and promote our basketball game so that all the people involved will have future and hope, starting with the players, coaches, team members, referees, statisticians, media, transportation companies, hotels and most importantly the devoted fans.
Resuming the games in BIBL with season 2020-21 will bring income to the clubs from sponsors and partners and will show that we can provide safe and secure basketball environment for the local and international basketball competitions.
As for the past 12 years in July we are sending the information regarding the new season 2020-21 hopefully to be possible to begin in October 2020.
The league will restart again following the "Restart Guidelines" of FIBA published on 26.05.2020
http://www.fiba.basketball/news/fiba-publishes-guidelines-for-the-return-to-basketball
We will follow the laws, instructions and official regulations of each country, federation/domestic league and we will act with full cooperation with the national federations and the clubs.
Like until now we will continue to provide to the Balkan region quality and interesting basketball competition with full cooperation with –FIBA – Federations and the Clubs.
The general idea for season 2020-21 is there to be 2 teams from each country – Albania, Bulgaria, Kosovo, Montenegro, North Macedonia and any other Balkan country.
Because of the bad financial situation that most of basketball teams suffered following the Coronavirus situation, we found the way to provide them with reasonable and even better financial conditions that will support them to recover and will not create problems in their yearly budgets.
We created a system for 8 or 10 teams which will give sufficient number of games to the clubs from October 2020 to April 2021 without putting them into huge expenses, too many trips, and a lot of game expenses. Due to this new game system all of them can be back on track fast with normal and realistic expenses and will be able to sign more attractive players for their supporters to be happy.
The registration documents will be sent during July to the federations.
The main principles and way of registering clubs remain the same – only teams competing in the local leagues and with confirmation of the National Federation can and will be registered in BIBL.
News
Next Game
No Games Scheduled