Tragedy hits KK Ibar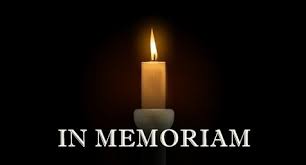 22-07-2020 | 17:58
The BIBL as well as the whole basketball community of Montenegro was schocked yesterday by the sudden news that KK Ibar Sports Director Mr. Faruk Kalic has p?ssed away at the age of 62.
May his soul rest in peace!
Along with being part of the basketball club of KK Ibar Rozaje, Mr. Kalic was a well-known journalist to the National Radio of Montenegro for the city of Rozaje, activist, sportsman and well-respected person to the whole region of northern Montenegro.
Mr. Kalic was a good friend and supporter of the Balkan League, and without him KK Ibar may not have been part of the competition ever. He will be deeply missed.
As KK Ibar will participate in the league again in season 2020-2021, the BIBL together with the President Mr. Senad Mujevic will hold a special ceremony to respect the memory of Mr. Kalic and his deeds for the game of basketball.
The BIBL management expresses our deepest condolences to the family, relatives and close friends, and prays God gives them a lot of strenght in this terribly difficult moment!
News
Next Game
02 Dec 2020
17.00LIVE
YouTube
KK Ibar Rozaje
KK TFT


Sportski Centar
Referees:
Xhelal Mumini
Dardan Maxhuni
Elldin Uglari
Commissioner:
Faton Kurshumlija
Schedule
Rozaje | Sportski Centar

02 Dec 2020 17.00
KK Ibar Rozaje
LIVE
KK TFT
YouTube

Stara Zagora | Obshtinska

02 Dec 2020 18.30
BC Beroe
LIVE
KK Teodo
YouTube

Plovdiv | Complex Sila

03 Dec 2020 18.00
BC Akademik Plovdiv
LIVE
KK Teodo
YouTube

Stara Zagora | Obshtinska

08 Dec 2020
BC Beroe
LIVE
KK Ibar Rozaje
YouTube

Kumanovo | Sports Hall Pero Nakov

09 Dec 2020
KK Kumanovo 2009
LIVE
KK Teodo
YouTube

Beer Sheva | The Shell Arena

09 Dec 2020 19.30
Hapoel Altshuler Shaham Be′er Sheva B.C.
LIVE
Hapoel Bank Yahav Jerusalem
Sport 5, YouTube
All times are local time