KB Ponte Prizreni announced their participation in BIBL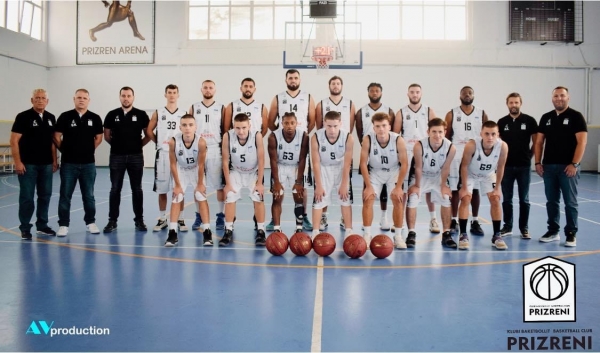 30-07-2020 | 15:13
Yesterday the Kosovo basketball comunity was notified about the decision of KB Ponte Prizreni to compete in the BIBL season 2020-2021 edition.
The news came from the head coach Arbnor Rifati and was published all over the Kosovo media. He declared that although his team is young, they are ambitious, they can provide very good conditions and they are not willing to play only in the Kosovo domestic league where they do not see so many opportunities to develop further. He also informed that during next week in the beginning of August the official application will be sent to the BIBL and the communication will start.
Secretary General of Kosovo Basketball Federation Elvira Dusku also confirmed in front of the media that KBF shall support KB Ponte Prizreni and of course any other team who wants to compete internationally. Only few days ago it was announced that this season Kosovo will not have participant in any of the FIBA competitions.
BIBL is happy to welcome the Kosovo teams who have been an inseparate part since 2013 when exactly the BIBL was the first ever sports organization to accept basketball clubs from the country to play official international games.
The city of Prizren itself has already been presented in the previous seasons by another club KB Bashkimi and proved to be a good environment for basketball.
The BIBL management will be waiting for KB Ponte Prizreni official application in order to start the registration process.
News
Next Game
02 Dec 2020
17.00LIVE
YouTube
KK Ibar Rozaje
KK TFT


Sportski Centar
Referees:
Xhelal Mumini
Dardan Maxhuni
Elldin Uglari
Commissioner:
Faton Kurshumlija
Schedule
Rozaje | Sportski Centar

02 Dec 2020 17.00
KK Ibar Rozaje
LIVE
KK TFT
YouTube

Stara Zagora | Obshtinska

02 Dec 2020 18.30
BC Beroe
LIVE
KK Teodo
YouTube

Plovdiv | Complex Sila

03 Dec 2020 18.00
BC Akademik Plovdiv
LIVE
KK Teodo
YouTube

Stara Zagora | Obshtinska

08 Dec 2020
BC Beroe
LIVE
KK Ibar Rozaje
YouTube

Kumanovo | Sports Hall Pero Nakov

09 Dec 2020
KK Kumanovo 2009
LIVE
KK Teodo
YouTube

Beer Sheva | The Shell Arena

09 Dec 2020 19.30
Hapoel Altshuler Shaham Be′er Sheva B.C.
LIVE
Hapoel Bank Yahav Jerusalem
Sport 5, YouTube
All times are local time