KK Ibar continues in the BIBL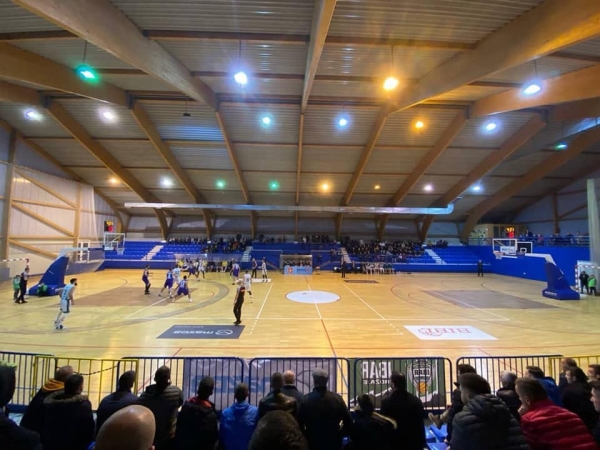 31-07-2020 | 12:36
In the coarse of the summer the Balkan teams continue their preparations for the new basketball season even with more eagerness and impatience to start playing the beloved game again from this October.
Traditionally Montenegro will have again representatives and the first club to have declared this is KK Ibar from the city of Rozaje.
The news came from the club President and Mayor of Rozaje Mr. Senad Mujevic.
KK Ibar will compete for a second consecutive season and overall for a 3rd time during the upcoming season 2020-2021. Last season they had a very good competitive roster of local Montenegrin talents and very few foreigners. The team performed quite well and was supposed to participate in the Final 4 for the first time ever in their history. Unfortunately it could not happen as due to the Covid-19 pandemic situation all sports activities in the region were cancelled and thus the BIBL also at first postponed later on did not resume season 2019-2020.
KK Ibar expressed their desire to do so again in season 2020-2021.
BIBL is waiting for the official confirmation of Montenegro Basketball Federation next week when it is expected the 2nd participant from Montenegro to be also announced.
News
Next Game
21 Jan 2021
18.00LIVE
YouTube
BC Akademik Plovdiv
KK Ibar Rozaje


Complex Sila
Referees:
Dimitrios Bitis
Konstantinos Xenikakis
Suzana Vujicic

Schedule
Plovdiv | Complex Sila

21 Jan 2021 18.00
BC Akademik Plovdiv
LIVE
KK Ibar Rozaje
YouTube

Tivat | S.C. Zupa

26 Jan 2021
KK Teodo
LIVE
KK Kumanovo 2009
YouTube

Rozaje | Sportski Centar

27 Jan 2021 17.00
KK Ibar Rozaje
LIVE
KK Kumanovo 2009
YouTube

Plovdiv | Complex Sila

28 Jan 2021 18.00
BC Akademik Plovdiv
LIVE
BC Beroe
YouTube

Kumanovo | Sports Hall Pero Nakov

02 Feb 2021 19.00
KK Kumanovo 2009
LIVE
BC Beroe
YouTube

Skopje | SC Kale

02 Feb 2021 19.30
KK TFT
LIVE
KK Ibar Rozaje
YouTube
All times are local time