Maximum of 8 clubs for season 2020-2021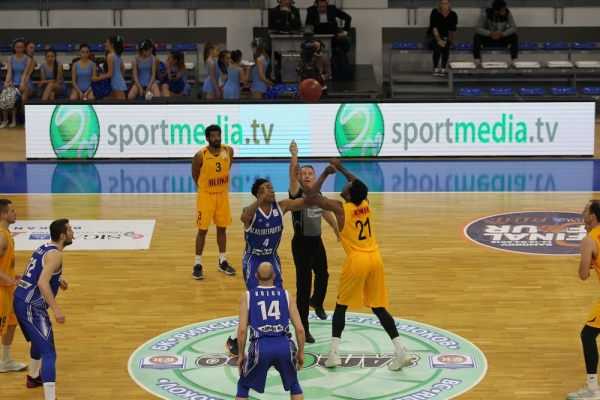 31-07-2020 | 13:22
October 2020 seems closer and closer and the BIBL has started preparations for a regular opening of the season.
The competition system and number of teams planned remain not changed and there will be 8 clubs in total for season 2020-2021 playing against each other in the format of a League. Then, Play-offs and Final Four event will follow. This makes the total number of games to be played including the final stages - 63 games.
The openening game is scheduled for October 20 and the Final Four for middle of April.
BIBL has been talking to 2 Bulgarian clubs recently and on top of the already officially applied ones, there are requests from a 3rd team from North Macedonia, another team from Montenegro, team from Croatia and 2 more from Kosovo.
Eventually a decision for the best of the League and the participants shall be taken which of all the clubs will fill the remaining spots. Of course the selection will be done by the Sports Director Mr. Shay Shtriks according to the conditions of the clubs, location, history and number of teams already registered from the same country.
During August the final list of 8 clubs will be officially presented.
News
Next Game
02 Dec 2020
17.00LIVE
YouTube
KK Ibar Rozaje
KK TFT


Sportski Centar
Referees:
Xhelal Mumini
Dardan Maxhuni
Elldin Uglari
Commissioner:
Faton Kurshumlija
Schedule
Rozaje | Sportski Centar

02 Dec 2020 17.00
KK Ibar Rozaje
LIVE
KK TFT
YouTube

Stara Zagora | Obshtinska

02 Dec 2020 18.30
BC Beroe
LIVE
KK Teodo
YouTube

Plovdiv | Complex Sila

03 Dec 2020 18.00
BC Akademik Plovdiv
LIVE
KK Teodo
YouTube

Stara Zagora | Obshtinska

08 Dec 2020
BC Beroe
LIVE
KK Ibar Rozaje
YouTube

Kumanovo | Sports Hall Pero Nakov

09 Dec 2020
KK Kumanovo 2009
LIVE
KK Teodo
YouTube

Beer Sheva | The Shell Arena

09 Dec 2020 19.30
Hapoel Altshuler Shaham Be′er Sheva B.C.
LIVE
Hapoel Bank Yahav Jerusalem
Sport 5, YouTube
All times are local time