The second week of action gets underway today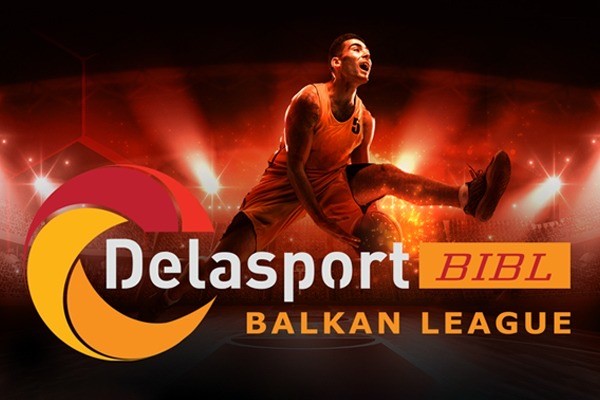 21-10-2020 | 09:14
The second week of action in Delasport Balkan League is set to get underway tonight. Three games will be played and two of them will be in the Balkan region as it′s time for the teams in group E to start competing as well. All clashes will be broadcast LIVE on Delasport Balkan League YouTube channel.
The match that will open up the week is in Rozaje where the two Montenegrin sides - KK Ibar and KK Teodo will meet. Ibar will have its third season in the league while Teodo is returning after some years of absence. Both sides are full with local players which will no doubt mean that they will play hard and fight for the win until the final second.
2 hours later in Stara Zagora BC Beroe will return to the league by hosting BC Akademik Plovdiv in the Bulgarian derby. Both teams have gathered young player who like to run which means we′ll be in for an exciting contest. On the other side there are also the experienced one who will try to carry the other in the difficult moments.
The third match tonight is from group C as two undefeated teams - Hapoel Yossi Avrahami Eilat and Hapoel Holon are set to meet. This contest will give one of the sides an advantage before the last rounds of the group. Whoever wins will be alone at the top and will get a step closer to the next stage.
News
Next Game
26 Nov 2020
19.30LIVE
YouTube
KK TFT
KK Kumanovo 2009


SC Kale
Referees:
Aleksandar Milojevik
Alija Ferevski
Tomi Panov
Commissioner:
Marjan Todorovski
Schedule
Skopje | SC Kale

26 Nov 2020 19.30
KK TFT
LIVE
KK Kumanovo 2009
YouTube

Herzliya | Hayovel

29 Nov 2020 18.00
Bnei Herzliya
LIVE
Hapoel B-Cure Laser Haifa
Sport 5 Star, YouTube

Holon | Toto Arena

29 Nov 2020 19.05
Hapoel Holon B.C.
LIVE
Ironi Hai Motors Ness Ziona
Sport 5, YouTube

Stara Zagora | Obshtinska

01 Dec 2020
BC Beroe
KK Teodo
YouTube

Rozaje | Sportski Centar

02 Dec 2020
KK Ibar Rozaje
KK TFT
YouTube

Plovdiv | Complex Sila

03 Dec 2020
BC Akademik Plovdiv
KK Teodo
YouTube
All times are local time