Ibar takes the Montenegrin derby at the start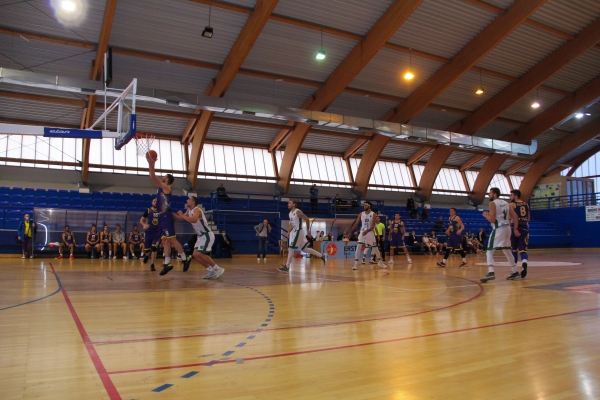 21-10-2020 | 20:26
KK Ibar opened up the new season with a home win over fellow Montenegrin side - KK Teodo. In the first Delasport Balkan League Group E game, the home side managed to defeat their opponent 82-76 after a close game throughout. The hosts still had the lead for most of the time but did their damage in the last quarter when they went ahead and there was no comeback for the visitors.
Thanks to an 8-0 run the difference reached 9 points just before the middle of the fourth quarter. In the next few minutes Teodo cut the deficit to just 3 but Admir Nurkovic hit a very important triple to make it 6 and Ibar held on until the end.
Nemanja Simovic was the top performer for the winners with 23 points, adding also 5 rebounds and 5 assists. Nurkovic also did well by scoring 18 points as Armin Kalic had 9 points, 7 assists and 6 rebounds.
The visitors were led by Lazar Djurovic who had 20 points and 8 rebounds. Petar Kusovac added 16 points and 5 assists as Arsenije Vuckovic had 15 points.
News
Next Game
26 Nov 2020
19.30LIVE
YouTube
KK TFT
KK Kumanovo 2009


SC Kale
Referees:
Aleksandar Milojevik
Alija Ferevski
Tomi Panov
Commissioner:
Marjan Todorovski
Schedule
Skopje | SC Kale

26 Nov 2020 19.30
KK TFT
LIVE
KK Kumanovo 2009
YouTube

Herzliya | Hayovel

29 Nov 2020 18.00
Bnei Herzliya
LIVE
Hapoel B-Cure Laser Haifa
Sport 5 Star, YouTube

Holon | Toto Arena

29 Nov 2020 19.05
Hapoel Holon B.C.
LIVE
Ironi Hai Motors Ness Ziona
Sport 5, YouTube

Stara Zagora | Obshtinska

01 Dec 2020
BC Beroe
KK Teodo
YouTube

Rozaje | Sportski Centar

02 Dec 2020
KK Ibar Rozaje
KK TFT
YouTube

Plovdiv | Complex Sila

03 Dec 2020
BC Akademik Plovdiv
KK Teodo
YouTube
All times are local time