Quotes after the game KK Teodo - KK Ibar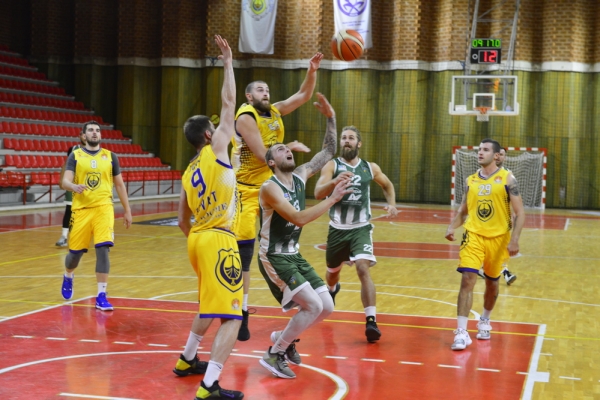 29-10-2020 | 16:12
KK Teodo recorded its first win after beating KK Ibar at home thanks to a strong second half. Here are some quotes once the game was over:
Mirko Prorokovic, head coach of KK Teodo
: "We deservedly celebrated after this game. We have a good atmosphere in the locker room and on the field. Teodo returned to BIBL with a victory. Our goal is to use all the playres and some took the opportunity, others did not. However this is a great experience for us. At half time I told the guys that we have to play the way we work in training. We wanted to save Marko Mijovic due to an injury but i really had to put him in the game. He showed how much he fights for this club. That is the right example for the younger players."
Vjekoslav Vucinovic, player of KK Teodo
: "It was not good in the first half but we played the proper way after that. We raised the intensity and we didn't allow our opponent to play its game. We made them play ours. We controlled the match. At half time the coach told us that we have to get serious."
Demir Kalic, head coach of KK Ibar
: "This game was similar to the one in Rozaje one week ago. Teodo than had a 16-point advantage and lost. This time it was the other way around. We had the lead but couldn't keep it. This was our fourth game in ten days played in a great pace but with a small roster. It's putting pressure on the players and on me as a coach. I'm not dissatisfied. We won three of those four games. We deserved to lose this one and I hope both Teodo and us will qualify for the next round of Delasport Balkan League."
DeAndre Dickson, player of KK Ibar
: "We played well and strong in the first half. We were good in offense and precise in our shooting. Then we played really bad in the second half and that's why we lost."
News
Next Game
No Games Scheduled