Boro Smilkovski: This edition of DelaSport BIBL is one of the strongest European competitions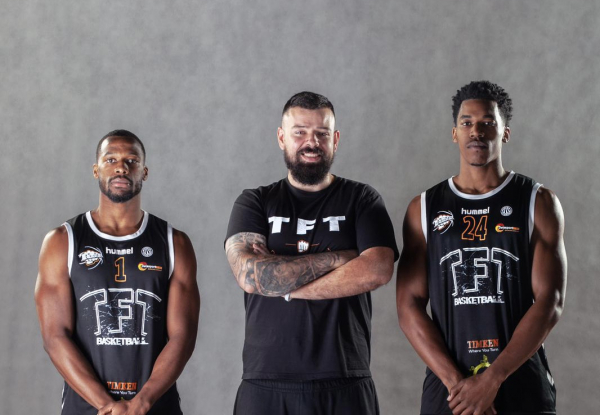 24-11-2020 | 12:27
Last week, KK TFT registered historic first win in Delasport Balkan League, (80-75 vs BC Beroe).
The club was founded 10 years ago by a group of enthusiasts in the local community of Municipality of Karpos in Skopje. Their main target was to build a respecatable professional sports organisation and throughout the years they managed to sign good players and create a reputation of a successful club, developing step by step and working hard for achieving their goals. The result was finishing on the 1st position in the Macedonian Second League during the unfinished due to the coronavirus pandemic season 2019-2020, KK TFT was promoted to the elite First Division for the upcoming season 2020-2021. This allowed them to be able to apply for participation in Delasport BIBL.
Today, we are talking with Boro Smilkovski - President of basketball operations and head coach of the North Macedonian team.
We hope we find you is a good health and spirit. How do you feel?
Thankful for the opportunity to be interviewed by the Delasport Balkan League team, feeling tired but very happy about our 2 wins this week, specially for the one against Beroe, our first and historic win in the BIBL league...
Since 2020 has been tough to every sphere, either economy, medical care or sports, as well, how does the coronavirus pandemic affect the team's preparation, condition, and especially management?
First of all I want to wish good health to everyone because we are living in difficult times in the COVID 19 pandemic.

It is very difficult to think and focus on something else, but still we must learn how to live with it and protect from it, because that's the only way to continue going forward.

COVID pandemic affects on every sector of our lives, specially on financial sector but I personally think that "where there is a will, there is a way" , so we are finding solutions to establish TFT like one of the Macedonian basketball brands in the region.

I must say that COVID virus also directly hit us like a team, almost the entire roster was positive at one moment, hopefully without serious symptoms.

Our medical staff and specially our conditional Coach - Dimitar Shavkulovski did amazing job with the preparations and condition of our players.

Playing without fans in the gym doesn't make the situation any easier, either.


Playing without fans in the gym is one of the most hurtful things for our team, because we are known for big support of our fans during the games.

It's not for the income from the tickets and season cards it's about missing that energy that they are giving to us on every single game.
How do you see the TFT team's project in 10 years?
We really see TFT like one of the best Macedonian basketball brands in the years to come. On domestic scene and also in this region and Europe.

How would you determine the level of the Delasport BIBL after 12 Israeli teams joined the competition this year? What are the ambitions you have set for the season?
This edition of DelaSport BIBL league, specially after joining of the 12 Israeli teams is one of the strongest European competitions. In same time, my personal ambitions like President of basketball operations and Head Coach of TFT are establishing our club in this region and why not at least second stage in the competition.
News
Next Game
27 Jan 2021
17.00LIVE
YouTube
KK Ibar Rozaje
KK Kumanovo 2009


Sportski Centar
Referees:
Dimitrios Bitis
Nikos Tziopanos
Konstantinos Xenikakis
Commissioner:
Zoran Sutulovic
Schedule
Rozaje | Sportski Centar

27 Jan 2021 17.00
KK Ibar Rozaje
LIVE
KK Kumanovo 2009
YouTube

Plovdiv | Complex Sila

28 Jan 2021 18.00
BC Akademik Plovdiv
LIVE
BC Beroe
YouTube

Kumanovo | Sports Hall Pero Nakov

02 Feb 2021 19.00
KK Kumanovo 2009
LIVE
BC Beroe
YouTube

Skopje | SC Kale

02 Feb 2021 19.30
KK TFT
LIVE
KK Ibar Rozaje
YouTube
All times are local time