Two new players for KK Kumanovo 2009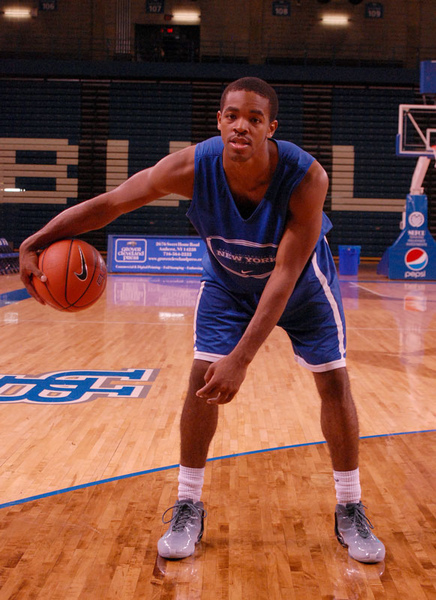 25-11-2020 | 19:31
KK Kumanovo 2009
is adding two new players to its roster. The team has added
Corey Raley-Ross
and
Ivan Volkanoski
who will be trying to help the team this season. They will be available already on Thursday evening in the BIBL game against KK TFT.
Raley-Ross
is coming from fellow North Macedonian team Crn Drim where he started the season. In three games he proved his quality averaging 24.3 points and 5.0 assists. Last season he played for Bashkimi in Kosovo and he had a good campaign with 18.7 points and 6.4 rebounds in 22 games.
Volkanoski
in the meantime is a young center coming from MZT Skopje. He started the season in the second team there and is now having a chance for a fresh start at Kumanovo. He is a replacement for Oliver Dvojakovski who decided to leave.
News
Next Game
27 Jan 2021
17.00LIVE
YouTube
KK Ibar Rozaje
KK Kumanovo 2009


Sportski Centar
Referees:
Dimitrios Bitis
Nikos Tziopanos
Konstantinos Xenikakis
Commissioner:
Zoran Sutulovic
Schedule
Rozaje | Sportski Centar

27 Jan 2021 17.00
KK Ibar Rozaje
LIVE
KK Kumanovo 2009
YouTube

Plovdiv | Complex Sila

28 Jan 2021 18.00
BC Akademik Plovdiv
LIVE
BC Beroe
YouTube

Kumanovo | Sports Hall Pero Nakov

02 Feb 2021 19.00
KK Kumanovo 2009
LIVE
BC Beroe
YouTube

Skopje | SC Kale

02 Feb 2021 19.30
KK TFT
LIVE
KK Ibar Rozaje
YouTube
All times are local time