Bnei Herzliya finishes the group stage with a second win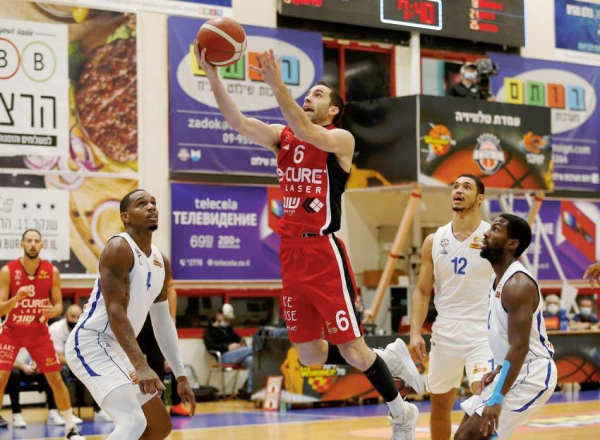 29-11-2020 | 19:47
Bnei Herzliya finished group A getting its second win. It once again game against Hapoel B-Cure Laser Haifa after
92-76
at home. Thanks to that Bnei finished the group with 2-2 record and will wait for the outcome of the last match between Hapoel Haifa and Hapoel Tel Aviv to understand its final classification. For Hapoel Haifa this is the second defeat while the team has one win. There is a chance for all three teams to finish with an identical record and then the points differential will come in to play.
After a close first quarter in which the teams exchanged points, it was Bnei who managed to go ahead by 3 at the end of it. Then in the second the hosts started really well and thanks to a 17-6 run to open it. the difference went to 13 points. In the few minutes before the break the visitors tried to close the gap but it didn't change and Bnei was in a good position before the second half. After the break Bnei managed to control the difference. The team even increased it in the third quarter and in the final ten minutes managed to keep it.
The big difference between the teams came in the three-points shooting. The hosts hit 16 times from 32 attempts while the visitors were just 6 of 21.
Coty Clarke
was the top scorer with 25 points while also adding 8 rebounds and 4 assists.
Isaiah
Eisendorf
did well with 16 points and 7 rebounds as Frank Gaines had 13 points.
The visitors were led by
Igor Nesterenko
who finished with 14 points.
Jason
Siggers
had 12 as
Lenard
Freeman
finished with 11 points and 8 rebounds.
BOXSCORE
News
Next Game
No Games Scheduled