Tamir Saban: I've waited my whle life for this moment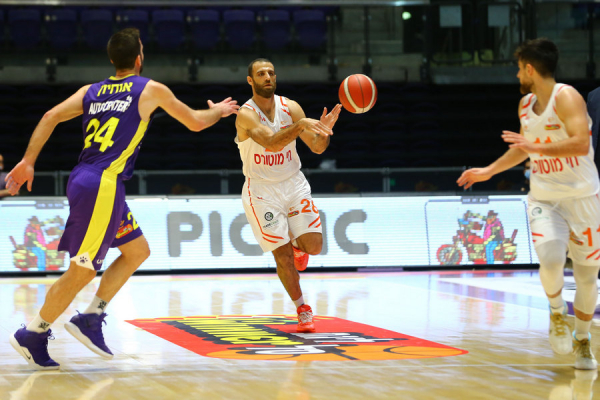 01-12-2020 | 10:05
Ironi Hai Motors Ness Ziona lost to Hapoel Holon and finished its participation in Delasport Balkan League. Below you can read some quotes from some team' representatives:
Brad Greenberg, head coach of Ironi Hai Motors Ness Ziona
: "It was a great chance to see Jerme Meyinsse play for us for the first time. He's been with us for a few days and he showed that he definitely can help. The rest of the players gave a good effort but we lost gas in the second half. We had some tires legs and they scored a lot of threes. It was a good opportunity for some of the guys to get more minutes than usual and get ready for our next game in the local league."
Tamir Saban, player of Ironi Hai Motors Ness Ziona
: "It's exciting for me to scored the first points in my career. I've waited my whole life for this moment. I've worked hard and imagined how this moment would look and I couldn't have asked for it to be any better. We gave i all we had in the first three quarters but we lost steam in the fourth because we were with a shorter roster. I'm sure that when the players we were missing are back, we'll be much better."
News
Next Game
21 Mar 2023
CANC
BC Budivelnyk Kyiv
KB Peja
Schedule
Sofia | Triaditsa Hall

21 Mar 2023 CANC
BC Budivelnyk Kyiv
KB Peja

Sofia | Triaditsa Hall

23 Mar 2023 CANC
BC Budivelnyk Kyiv
BC Beroe

Beer Sheva | Noam Khayim Sport Complex

28 Mar 2023
Hapoel Altshuler Shaham Beer Sheva/Dimona
KB Bashkimi

Beer Sheva | Noam Khayim Sport Complex

28 Mar 2023
Hapoel Altshuler Shaham Beer Sheva/Dimona
KB Bashkimi

Veroli | Pala Coccia

28 Mar 2023 CANC
BC Budivelnyk Kyiv
BC Levski 2014

Veroli | Pala Coccia

30 Mar 2023 CANC
BC Budivelnyk Kyiv
Hapoel Altshuler Shaham Beer Sheva/Dimona
All times are local time