Itamar Rosenberg: Hopefully our paths with Delasport Balkan League will cross again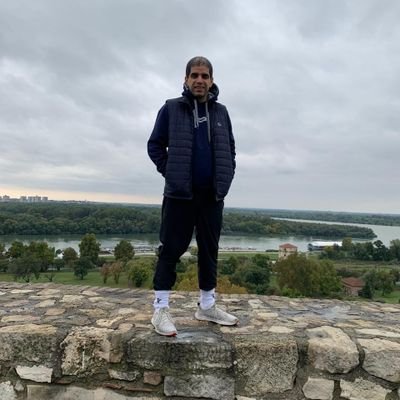 01-12-2020 | 15:13
Itamar Rosenberg
is the Chief Operations Officer of Ironi Ness Ziona - one of the teams taking part in the current season of Delasport Balkan League. The team was in group C of the competition but unfortunately for them, their participation came to an end on Monday evening after losing their fourth straight game.
Following the end of the season in the competition, Rosenberg went to the social media and published a brief comment regarding the team's participation:
"Last evening we played our last game in Delasport Balkan League season 2020-2021 with shortened roster and we lost against Hapoel Holon. Although we finished our way in the competition earlier than we wanted and planned, without achieving what everybody aims for, I would like to say huge thank you to Delasport Balkan League management for giving us the chance and possibility to do what we love and know - to continue playing basketball during these extremely difficult times for humanity, even through a lockdown. We truly hope our paths will cross soon again!"
News
Next Game
21 Mar 2023
CANC
BC Budivelnyk Kyiv
KB Peja
Schedule
Sofia | Triaditsa Hall

21 Mar 2023 CANC
BC Budivelnyk Kyiv
KB Peja

Sofia | Triaditsa Hall

23 Mar 2023 CANC
BC Budivelnyk Kyiv
BC Beroe

Beer Sheva | Noam Khayim Sport Complex

28 Mar 2023
Hapoel Altshuler Shaham Beer Sheva/Dimona
KB Bashkimi

Beer Sheva | Noam Khayim Sport Complex

28 Mar 2023
Hapoel Altshuler Shaham Beer Sheva/Dimona
KB Bashkimi

Veroli | Pala Coccia

28 Mar 2023 CANC
BC Budivelnyk Kyiv
BC Levski 2014

Veroli | Pala Coccia

30 Mar 2023 CANC
BC Budivelnyk Kyiv
Hapoel Altshuler Shaham Beer Sheva/Dimona
All times are local time