The week continues with two more games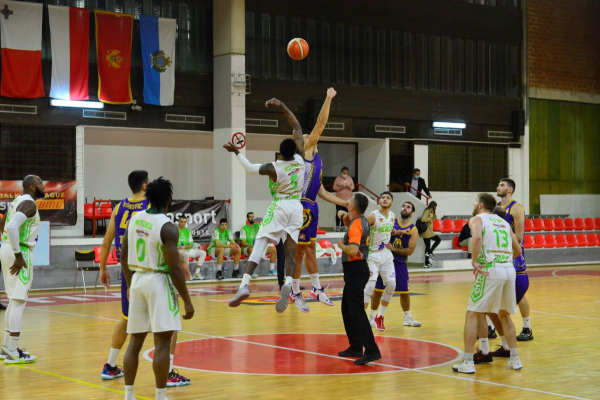 Beroe and Teodo meet again
02-12-2020 | 09:57
The week in Delasport Balkan League started with a game on Monday, and we'll have three more in the next two days. It continues today with two matches in Montenegro and Bulgaria as four teams will get on the court fighting for the win.
We'll start at 17.00 hrs local time in Rozaje where the local KK
Ibar
is hosting KK
TFT
. After two straight home defeats, and three in total in the league, Ibar needs to respond or otherwise the team's chances will really slim down. TFT on the other side is coming after two victories at home and will try to build on thier last two performances.
Then at 18.30 hrs local time in Stara Zagora, BC
Beroe
will play its second home game of the season by hosting KK
Teodo
. The teams met 2 weeks ago in Tivat with the Montenegrins winning by 4. That's why the task for Beroe will be not only to look for the win but also to do it by at least 5 points in order to have the tiebreaker advantage. Compared to the last game they'll also have their national team players so the rotation will be deeper. Teodo as always is showing a good fighting spirit and this is one of the things the team will try to use to its advantage tonight.
News
Next Game
27 Jan 2021
17.00LIVE
YouTube
KK Ibar Rozaje
KK Kumanovo 2009


Sportski Centar
Referees:
Dimitrios Bitis
Nikos Tziopanos
Konstantinos Xenikakis
Commissioner:
Zoran Sutulovic
Schedule
Rozaje | Sportski Centar

27 Jan 2021 17.00
KK Ibar Rozaje
LIVE
KK Kumanovo 2009
YouTube

Plovdiv | Complex Sila

28 Jan 2021 18.00
BC Akademik Plovdiv
LIVE
BC Beroe
YouTube

Kumanovo | Sports Hall Pero Nakov

02 Feb 2021 19.00
KK Kumanovo 2009
LIVE
BC Beroe
YouTube

Skopje | SC Kale

02 Feb 2021 19.30
KK TFT
LIVE
KK Ibar Rozaje
YouTube
All times are local time