Keenan Evans: Delasport BIBL benefits us by giving us more time to work on our team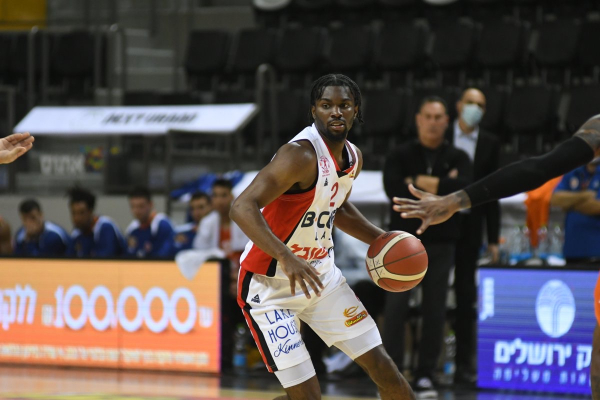 13-12-2020 | 18:18
Averaging 13.0 points, 2.3 rebounds and 5.7 assists, American point guard Keenan Evans is one of the most dangerous weapons on Hapoel B-Cure Laser Haifa's roster.
Born in Richardson, Texas, he played college basketball at Texas Tech University, where again Evans emerged as the primary scoring option for the Red Raiders. In 2020 he won the Bosnian and Herzegovinian league championship with Igokea. In July Evans joined Hapoel B-Cure Laser Haifa and here's what he said in a special interview for Delasport Balkan International Basketball League.
After 3 playing months of season 2020-2021, how do you feel about the level of the Israeli league? How did you adjust yourself living in Israel? How do you find your club, teammates and coach?
The Israeli league is good competition. The adjustment was very easy, people speak English very well. Everyone in the club was very welcoming and it's like a family.
Having played almost against all the Israeli teams, which is the strongest and toughest player you have been against on court?
So far I don't think one player has just stood out to me to answer that.
Delasport Balkan League is a new experience, how do you think this additional competition will benefit your personal and team performance this season?
It benefits us by giving us more time to workout on our team in between games.
What would your coach say is your greatest strength?
The ability to blow by my defender and playmake for everyone else.
News
Next Game
No Games Scheduled