Delasport BIBL: Thank you, Bnei Herzliya!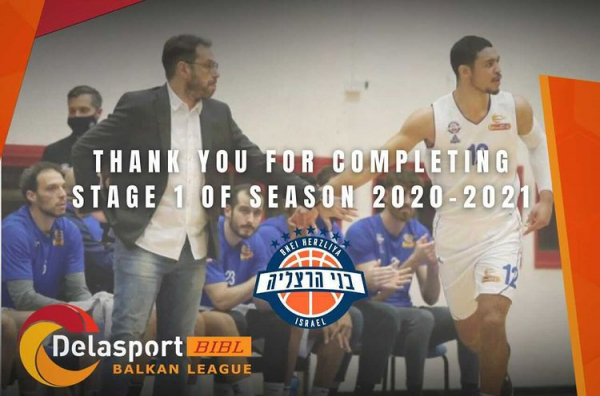 10-01-2021 | 12:02
Although
Bnei Herzliya
didn't have a game on Saturday, the team was still looking at the Group A contest between Hapoel B-Cure Laser Haifa and Hapoel SP Tel Aviv. The reason was that it had a chance to qualify for the semifinals by winning Group A but due to Hapoel Tel Aviv's win, they finished second.
Now the management of Delasport Balkan League would like to say:
Thank you, Bnei Herzliya, for participating in Stage 1 of season 2020/2021
!
Bnei Herzliya finished Group A with 2 wins and 2 defeats. The results of the team were as follows:
Hapoel B-Cure Laser Haifa - Bnei Herzliya
71:90
Bnei Herzliya - Hapoel SP Tel Aviv
78:87
Hapoel SP Tel Aviv - Bnei Herzliya
77:67
Bnei Herzliya - Hapoel B-Cure Laser Haifa
92:76
News
Next Game
No Games Scheduled