TFT beats Teodo to keep its chances alive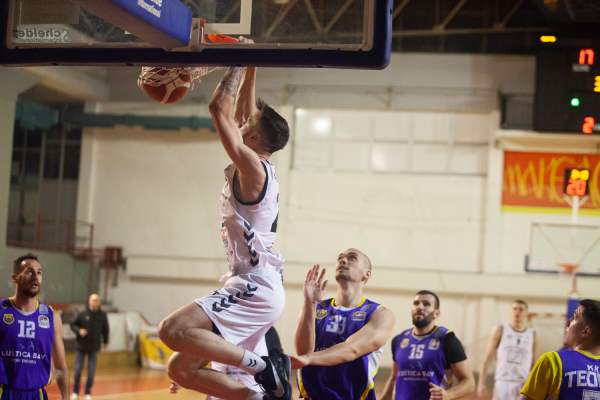 13-01-2021 | 22:10
KK TFT
kept its chances of reaching the Second Stage in Delasport Balkan League alive after getting its third win. The team hosted KK
Teodo
in Skopje and took
104-86
victory. After that result TFT has 3-6 record and one more game left against Ibar at home. It was important for the team also to win by at least 16 points to have the tie-breaker advantage over its opponent from Tivat and this is exactly what happened.
As for
Teodo
, the team is now with 4 wins and 5 defeats and has a home game against KK Kumanovo 2009 left. The Tivat side was missing some of its best players in
Arsenije Vuckovic, Marko Mijovic
and
Petar Kusovac
which was a huge part in the defeat.
TFT won all four quarters of the game but it was in the second and in the third in which the team did the damage. After leading by 2 after ten minutes, the hosts improved their defense in the second period to go up by 11 points. After 30 minutes the difference was already 17 points and the winner was pretty much decided. In the last quarter the important thing was the difference at the end and in the final minute the hosts did well to win by as much as they needed.
Both teams had 26 attempts from the 3-point line but TFT had 15 makes which compared to 9 for Teodo was the difference in the game.
Tyron Harris
was once again the leader for TFT finishing with 24 points and 9 rebounds.
Lachlan Anderson
did well with 18 points and 5 rebounds as
Andrej Mitrevski
and
Amir Smith
had 16 points apiece.
The visitors were led by
Aleksandar Bulatovic
and
Lazar Djurovic
who had 16 points apiece while
Milos
Latkovic
scored 14.
BOXSCORE
News
Next Game
No Games Scheduled