Akademik Plovdiv is facing Ibar for the last game of the week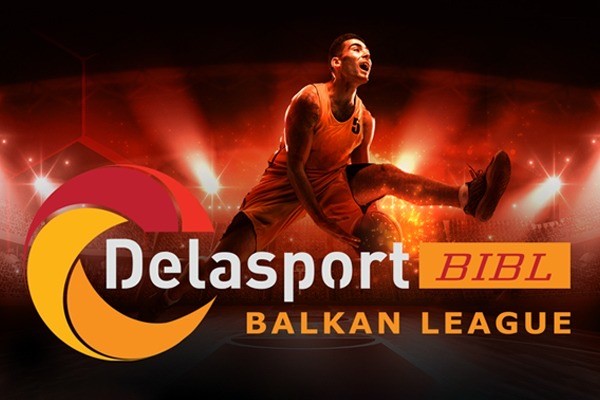 21-01-2021 | 09:43
The last game this week in Delasport Balkan League will be played in Plovdiv. At 18.00 hrs local time BC
Akademik
Plovdiv
is meeting KK
Ibar
in a Group E game. It will be broadcast LIVE on the competition's YouTube channel.
Akademik is the only team in the group 100% certain of its place in the Second Stage and that should make the team more relaxed for today. it will be a great chance to give some of the players not so used until now, more time, and of course to see the newest signing Jahii Carson who will make his debut. Akademik will rely on a deep rotation and, although the team is sure of qualification, they will go for the win in order not to suffer second straight home defeat. A win will also make sure that the second Bulgarian team - Beroe, will qualify already tonight for the next stage.
Ibar is still trying hard to advance in the competition and the team has its chances. WIth a win in Plovdiv they'll be increased a lot but even with a defeat, Ibar can hope to win its last two games and stil qualify. The Montenegrins are with 9 players in Bulgaria due to various problems so it's important to distribute the minutes accordingly so the fatigue doesn't become a big factor. Simovic, Hot and Cicic did well against Beroe two days ago so once again they will be the ones on which the team will rely mostly for a good performance.
News
Next Game
10 Mar 2021
20.00LIVE
Sport 5, YouTube
KK Kumanovo 2009
Hapoel Holon B.C.


Sports Hall Pero Nakov
Referees:
Ognjen Jokic
Ploutarhos Eleftheriadis
Ivan Lakicevic
Commissioner:
Georgios Tanatzis
Schedule
Kumanovo | Sports Hall Pero Nakov

10 Mar 2021 20.00
KK Kumanovo 2009
LIVE
Hapoel Holon B.C.
Sport 5, YouTube

Gan Ner | Gan Ner

16 Mar 2021
Hapoel Gilboa Galil B.C.
LIVE
KK TFT
Sport 5, YouTube

Plovdiv | Complex Sila

17 Mar 2021
BC Akademik Plovdiv
LIVE
KK Kumanovo 2009
YouTube

Gan Ner | Gan Ner

18 Mar 2021
Hapoel Gilboa Galil B.C.
LIVE
BC Beroe
Sport 5, YouTube

Holon | Toto Arena

25 Mar 2021
Hapoel Holon B.C.
LIVE
BC Akademik Plovdiv
Sport 5, YouTube

Stara Zagora | Obshtinska

31 Mar 2021
BC Beroe
LIVE
KK TFT
YouTube
All times are local time