Kumanovo 2009 is in Montenegro for two really important games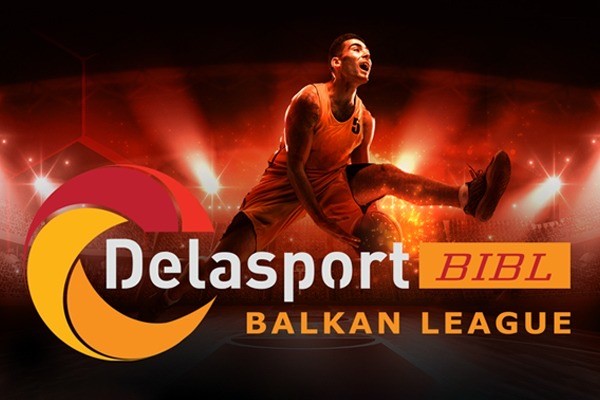 26-01-2021 | 09:38
The First Stage of Delasport Balkan League is close to its end and this week we may have some answers regarding the standings in Group E. KK
Kumanovo 2009
traveled to Montenegro for two games and both are of extreme importance.
Kumanovo
will visit today KK Teodo in Tivat and tomorrow KK Ibar in Rozaje. The North Macedonian side has 3-4 record, Teodo is at 4-5 while Ibar is with 3-5. That's why those two games will give a lot of answers and already today we may know one more team for the next stage.
Kumanovo
added Branislav Djekic to the roster while Jovan Crnic is set to return. The team also relies on the previous new signing Livingston, and Raley-Ross, Markovski and Andrejevic have had a steady season so far.
Teodo
on the other side will qualify already tonight with a win. This is the Tivat's team last game so they'll give it their all to win it and advance. Kusovac, Vuckovic and the rest of the roster are always fighting for the win on the court as tonight it should be no different.
News
Next Game
10 Mar 2021
20.00LIVE
Sport 5, YouTube
KK Kumanovo 2009
Hapoel Holon B.C.


Sports Hall Pero Nakov
Referees:
Ognjen Jokic
Ploutarhos Eleftheriadis
Ivan Lakicevic
Commissioner:
Georgios Tanatzis
Schedule
Kumanovo | Sports Hall Pero Nakov

10 Mar 2021 20.00
KK Kumanovo 2009
LIVE
Hapoel Holon B.C.
Sport 5, YouTube

Gan Ner | Gan Ner

16 Mar 2021
Hapoel Gilboa Galil B.C.
LIVE
KK TFT
Sport 5, YouTube

Plovdiv | Complex Sila

17 Mar 2021
BC Akademik Plovdiv
LIVE
KK Kumanovo 2009
YouTube

Gan Ner | Gan Ner

18 Mar 2021
Hapoel Gilboa Galil B.C.
LIVE
BC Beroe
Sport 5, YouTube

Holon | Toto Arena

25 Mar 2021
Hapoel Holon B.C.
LIVE
BC Akademik Plovdiv
Sport 5, YouTube

Stara Zagora | Obshtinska

31 Mar 2021
BC Beroe
LIVE
KK TFT
YouTube
All times are local time