TFT qualifies for the Second Stage after a great first half against Ibar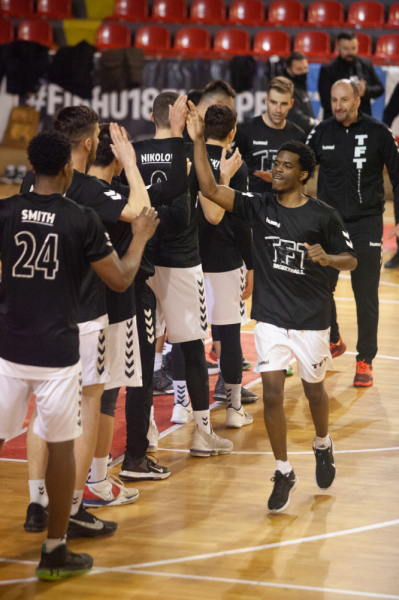 02-02-2021 | 20:58
KK TFT
is the last team to qualify for the Second Stage of Delasport Balkan League. Needing a win at home in Skopje the team hosted KK
Ibar
and delivered by taking a
91-75
victory thanks to a great first half performance. That result puts
TFT
on a 4-6 record which is the same of KK
Teodo
. The Skopje side however has the tie-breaker advantage having won by 18 points at home after losing by 15 in Tivat.
Ibar was close to its opponent for the first seven minutes of the game but then TFT made its first big run. The hosts finished the first quarter scoring 13 points in a row to go up by 16 after ten minutes. In the second period TFT continued to play well on offense and increased the lead. Shortly after its start the lead reached 20 points but later on Ibar cut it. Once again though the home team finished better the quarter and practically decided the game very early. They went on a 13-2 run to end the first half which made the difference 27 points and it allowed them to be more relaxed after the break. The visitors showed good things in the second half and even managed to cut some of the deficit. They even won the half but the margin was too big for any hope of a comeback.
Lachlan Anderson
had a very good game for the winners finishing as a top scorer with 24 points.
Strahil
Nikolov
came off the bench to add 12 and 6 rebounds as
Amir Smith
had a double-double with 11 and 11. He was also very close to a triple-double finishing with 9 steals and even having 6 blocks.
The visitors were led by
Eldin
Huremovic
who had 16 points and 7 rebounds.
Elvin
Cekic
scored 14 points for Ibar while
Armin
Kalic
had 13.
BOXSCORE
News
Next Game
No Games Scheduled