Here are the 6 teams in the Second Stage, the draw will take place on Friday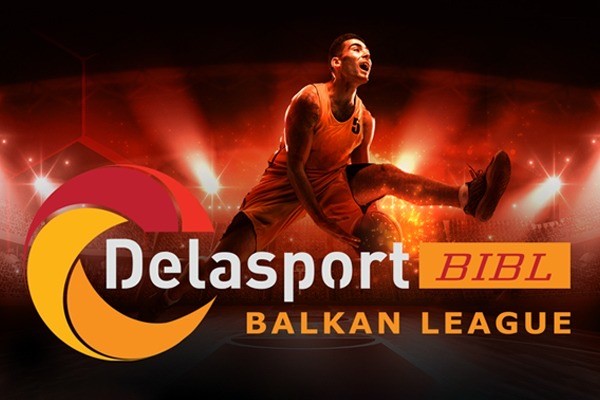 02-02-2021 | 22:21
After KK TFT defeated KK Ibar, all the six teams that will continue to fight for the title in Delasport Balkan League are now known. The draw for Stage 2 will be conducted on Friday, 05.02.2021, at 11:00h at Delasport Bulgaria offices in Sofia. The event will be LIVE in zoom and the information will be sent to all participating.
The six teams will be drawn in two groups of three each where they'll play against each other twice on a home and away basis. No teams from the same country can be drawn in one group
The six teams will be divided in three pots for the draw as follows:
Pot
1: Hapoel Holon and Hapoel Gilboa Galil
Pot
2: BC Akademik Plovdiv and BC Beroe
Pot
3: KK Kumanovo 2009 and KK TFT
The draw for groups
F-G
will start with Pot 3 and then Pot 2 and Pot 1 will follow.
The Balkan team ranked higher in the First Stage, will have the advantage of playing at home the second game against the other Balkan team in the group.
Example: If Akademik Plovdiv is drawn against Kumanovo 2009, the first meeting between the teams will be played in Kumanovo and the second in Plovdiv.


The two teams placed first and second in groups F-G will qualify for the Final Four.

News
Next Game
12 Mar 2021
20.00LIVE
Sport 5, YouTube
KK Kumanovo 2009
Hapoel Holon B.C.

| | |
| --- | --- |
| Sports Hall Pero Nakov | Referees: |
Schedule
Kumanovo | Sports Hall Pero Nakov

12 Mar 2021 20.00
KK Kumanovo 2009
LIVE
Hapoel Holon B.C.
Sport 5, YouTube

Gan Ner | Gan Ner

16 Mar 2021
Hapoel Gilboa Galil B.C.
LIVE
KK TFT
Sport 5, YouTube

Plovdiv | Complex Sila

17 Mar 2021
BC Akademik Plovdiv
LIVE
KK Kumanovo 2009
YouTube

Gan Ner | Gan Ner

18 Mar 2021
Hapoel Gilboa Galil B.C.
LIVE
BC Beroe
Sport 5, YouTube

Holon | Toto Arena

25 Mar 2021
Hapoel Holon B.C.
LIVE
BC Akademik Plovdiv
Sport 5, YouTube

Stara Zagora | Obshtinska

31 Mar 2021
BC Beroe
LIVE
KK TFT
YouTube
All times are local time