Kumanovo defeats Beroe to finish second in the group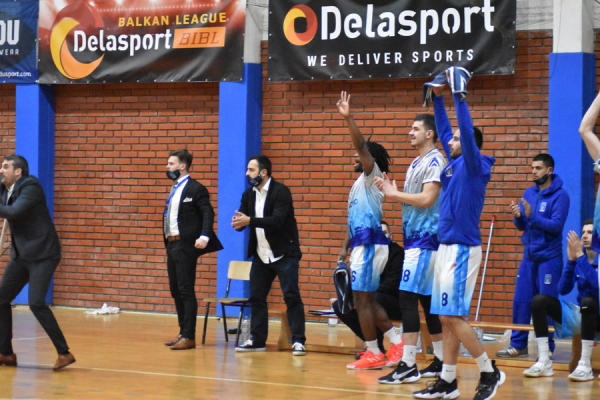 03-02-2021 | 19:43
KK Kumanovo 2009
finished second in Group E of Delasport Balkan League. In a direct battle for that place the North Macedonian team hosted BC
Beroe
and thanks to a 93-80 victory, ended up the first stage with 6-4 record. Both teams had qualified for the Second Stage already before the game and they only had to decide which team will finish second and which third. In that case it's Kumanovo which means that if the team are drawn in the same group for the next stage, the second game between them will be played in Kumanovo.
The hosts took full advantage of the fact that Beroe missed a lot of key players and started better. Thanks to a good offensive performance in the first half they managed to build a double-digit advantage but still the visitors weren't ready to give up. They won the third quarter and tried to close the gap, but Kumanovo never allowed any problems until the end.
Branislav Djekic
was the top scorer for the winners with 23 points.
Otis Livingston
had another very good game finishing with 22 and 8 assists while
Aleksandar
Andrejevic
scored 21.
The visitors were led by
James
Gavin
with 24 points as
Simeon
Iliev
added 23.
News
Next Game
12 Mar 2021
20.00LIVE
Sport 5, YouTube
KK Kumanovo 2009
Hapoel Holon B.C.

| | |
| --- | --- |
| Sports Hall Pero Nakov | Referees: |
Schedule
Kumanovo | Sports Hall Pero Nakov

12 Mar 2021 20.00
KK Kumanovo 2009
LIVE
Hapoel Holon B.C.
Sport 5, YouTube

Gan Ner | Gan Ner

16 Mar 2021
Hapoel Gilboa Galil B.C.
LIVE
KK TFT
Sport 5, YouTube

Plovdiv | Complex Sila

17 Mar 2021
BC Akademik Plovdiv
LIVE
KK Kumanovo 2009
YouTube

Gan Ner | Gan Ner

18 Mar 2021
Hapoel Gilboa Galil B.C.
LIVE
BC Beroe
Sport 5, YouTube

Holon | Toto Arena

25 Mar 2021
Hapoel Holon B.C.
LIVE
BC Akademik Plovdiv
Sport 5, YouTube

Stara Zagora | Obshtinska

31 Mar 2021
BC Beroe
LIVE
KK TFT
YouTube
All times are local time