Akademik crushes Kumanovo to reach the Final 4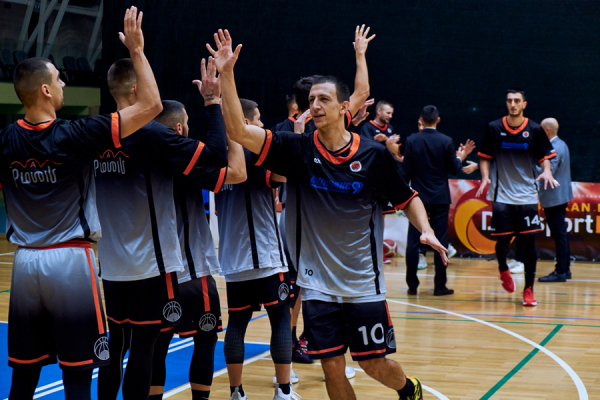 17-03-2021 | 19:46
BC Akademik Plovdiv
is the first team to reach the Final Four of Delasport Balkan League this season. The Plovdiv side managed to defeat
KK Kumanovo 2009
by the score of
96-68
at home and recorded its second win in Group G. Given the fact that for the visitors it was the third loss and they have just one more game left, it means that Akademik can't be moved out of the top two positions. Next week the Bulgarian will travel to Israel to play Hapoel Holon while the week after Kumanovo will do the same and will finish its season in the competition.
Akademik got off to a great start and took a 12-2 and 21-4 lead. They kept their good advantage until the end of the first quarter and controlled the score in the second. At the break the difference was 18 points and as Kumanovo started well the third quarter, the visitors looked like they were on the way to close the gap. They however cut the deficit to 12 points and then Akademik reacted. The hosts responded with a good run to not only pull even further away but to also practically decide the game after 30 minutes of play. After the Plovdiv side went up by 30 points the last quarter was just a formality.
The biggest difference between the two teams was the 3-point shooting. The hosts hit 13 of 30 attempts while the visitors were just 4 of 23 which was too much to overcome.
Five players scored in double figures for the winners with
Tomislav Minkov
having his best game of the season with 16 points and 4 rebounds.
Vasil Bachev
added 14 points while
Obrad Tomic
had 13 and 9 rebounds.
The visitors were led by
Branislav Djekic
with 12 points and 8 rebounds as
Aleksandar Andrejevic
added 10 and 6.
BOXSCORE
News
Next Game
No Games Scheduled