Quotes after the game BC Akademik Plovdiv - KK Kumanovo 2009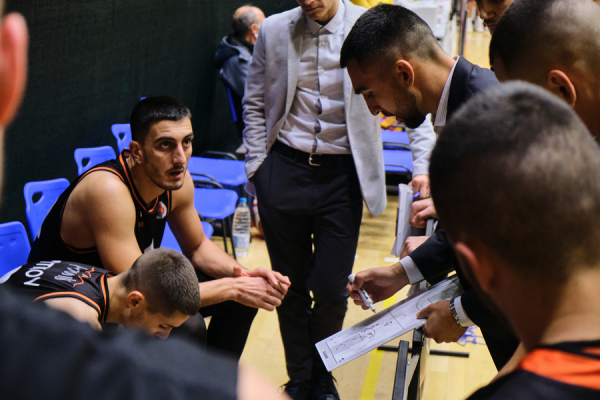 18-03-2021 | 19:27
BC Akademik Plovdiv defeated KK Kumanovo 2009 at home to qualify for the Final 4 of Delasport Balkan League. Below you can find some quotes once the game was over:
Yordan Yankov, head coach of BC Akademik Plovdiv
: "Those two games were really important in order for us to show that we can beat them and also to qualify for the Final 4. Kumanovo is a good team with good players but we were really motivated. Our player stuck to the game plan, we had a high 3-point shooting percentage and we did it. We have an idea about Hapoel Holon. They are a really high quality team but we'll make the necessary scouting and we'll try to continue to bring joy to our fans."
Tomislav Minkov, player of BC Akademik Plovdiv
: "I'm really happy with our performance. We showed that we belong to the Final 4. We entered the game in a more aggressive style than our opponent, we were controlling the rebounds and that was important. We'll fight for the win in each game. I hope we'll be able to find some weak sides in Hapoel Holon and try to exploit them."
Igor Gjeorgjievski, head coach of KK Kumanovo 2009
: "Akademik played really good from a tactical stand point, they found our weak spots and capitalized on our mistakes. We had a lot of open shots which we missed and that was also a reason for our defeat. We can't compare those two games to the ones we won in Stage 1. Akademik is even a stronger team with Jahii Carson."
Otis Livingston, player of KK Kumanovo 2009
: "The start of the game was bad for us as the same happened in some of our previous games. Akademik is a really good team and it's hard to play against them when you start this bad. They can shoot the ball well, they are physical team and also won the rebounding battle. I congratulate them. They managed to win the more important games between us and I wish them to go even further in BIBL."
News
Next Game
No Games Scheduled