Quotes after the game BC Beroe - Hapoel Gilboa Galil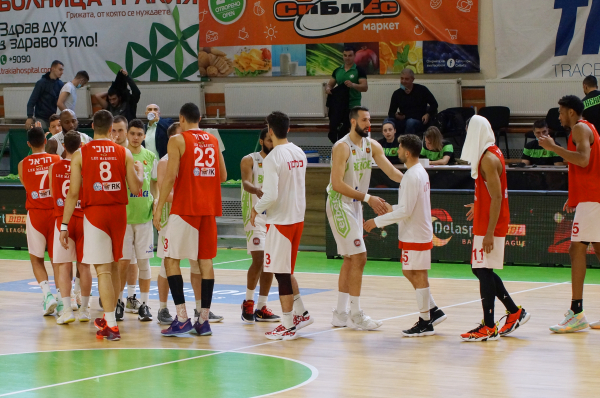 07-04-2021 | 21:40
BC Beroe recorded a very good win over Hapoel Gilboa Galil in the last game of Group F of Delasport Balkan League. Here are some quotes once the match was over:
Lubomir Minchev, head coach of BC Beroe
: I don't like the way we started the first quarter. We couldn't move the ball as fast as we planned. I saw less concentration in some moments throughout the game. Fortunately my team has changed the way we play. Even so I think that we played well with high percentage of shots. I'm glad that we won because we have too much players with some injuries."
Avishai Gordon, head coach of Hapoel Gilboa Galil:
"We didn't play so strong and organized as I wanted to. We were really naive throughout the match. That's why Beroe won. We are in the Final Four of the competition and this is the most important for us."
Yotam Hanochi, player of Hapoel Gilboa Galil
: "We didn't start very well. We weren't so organized as we expected. That's why we are not satisfied. It was really a long trip to Stara Zagora which however is not
News
Next Game
No Games Scheduled