Vasil Bachev: The atmosphere here is great but I hope to beat them (video)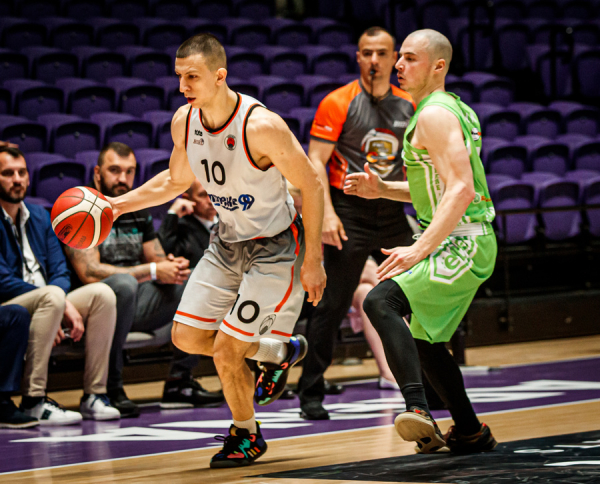 29-04-2021 | 10:39
Akademik Plovdiv will play against Hapoel Holon in the final of Delasport Balkan League. The game will start at 20:00 hrs and will be broadcast LIVE on RING Tv, Sport 5 and on Delasport Balkan League YouTube channel.
Hours before the final, the captain of Bulgarian team -
Vasil Bachev
, spoke before the camera of BTV Media Group's crew which is in Holon to cover the Final 4. Here is what he had to say:
"I like it more when there are fans in the stands, the atmosphere is great. It's been a long time since I wanted to play in front of fans. It's an amazing gym and I hope it will be at its maximum allowed capacity for the final. Nevertheless, I hope that we'll beat them.I don't think we were the favorites against Beroe. It was a semifinal, even if the other team had just 5 players, they could've still won. I think Hapoel is the favorite to win the title. We played a good game against them in Israel in the Regular season so I'm hoping that it will be an interesting clash."
News
Next Game
No Games Scheduled